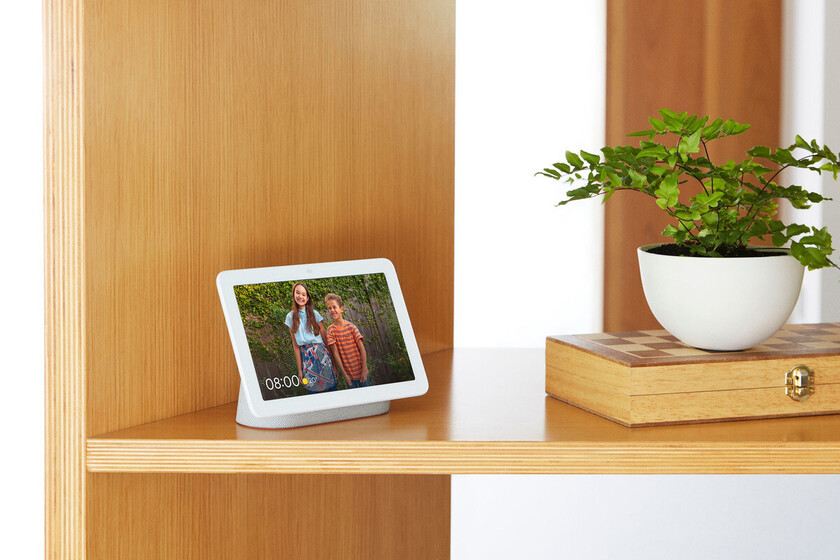 Fuchsia OS has been playing for years, like that assumption multiplatform operating system that will eventually come to replace Android. It seems to evolve slowly, but it is already a reality, as it recently arrived on the first-generation Google Nest Hub.
With this update, interestingly enough, everything remains the same, although Fuchsia OS comes with a new microkernel and with internal changes. Google has published information for find out if your Nest Hub has Android or Fuchshia, since the system does not show the name explicitly.
How to tell if the Nest Hub has Android or Fuchsia
Google has shared instructions on its support page for know if our Google Nest Hub has Android or Fuchsia, something that we can know by means of a small extra line in the device settings.


Open your Nest Hub settings


Go to 'device information'


Here you will see the software version and the version


Scroll to the bottom of this page


If the 'operating system version' line appears, you have Fuchsia installed


In short, only if you have this latest operating system version line will you know if your Nest Hub is running Fuchsia. The update, for the moment, has reached only a few users, although it will end up reaching the rest in the coming months.
With the update to Fuchsia OS, an operating system not based on Linux and with the support of greats such as Samsung and Huawei, Google begins the path to its multiplatform operating system. Who knows if we will see it on mobile phones in not too long.
Via | 9to5Google