The design of the Samsung Galaxy Z Fold 3 has been leaked through images of a supposed official announcement of the company. The successor to the Samsung Galaxy Z Fold 2 will come, according to this leak, with slight changes at the design level, and with compatibility with one of the most important Samsung accessories.
This Z Fold 3 will follow in the footsteps of the Galaxy S21 Ultra, being compatible with the S-Pen. Thus, there would already be three ranges compatible with it: the Galaxy Note, the Galaxy S and now the Z Fold. We are going to tell you in detail what has been leaked and what are the changes that have been seen in this new model.
The leaked design of the Samsung Galaxy Z Fold 3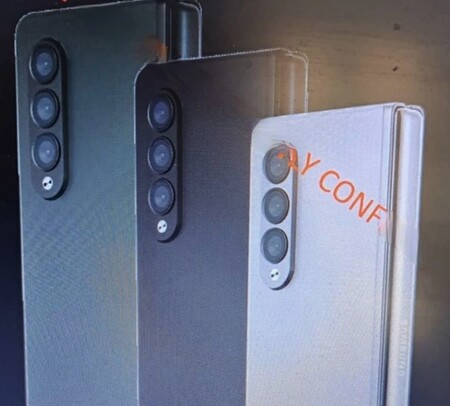 The Samsung Galaxy Z Fold 3 has been seen in leaked images, belonging to the supposed official announcement of this model. In this new generation the design seems not to drink so much from the Galaxy S family, subtracting prominence from the camera module and returning to the vertical strip that was so popular a few years ago.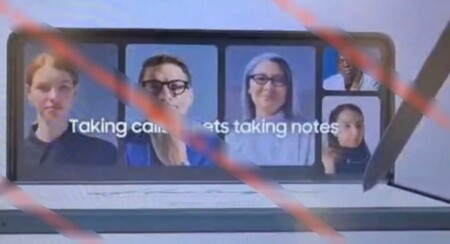 The second interesting point of this terminal is that will be compatible with the Samsung S-Pen, depending on the filtration. In it, you can see the Samsung stylus by clicking on the screen and the ad inviting us to take notes with it. There are no clues as to whether this pencil will be included in the body of the terminal, as in the Note, or if it will have to be purchased separately, as in the Galaxy S.
The S-Pen of the Samsung Galaxy Z Fold 3 would be somewhat more benevolent with the screen to avoid scratches, as this is a more sensitive plastic panel
What they indicate in Sammobile is that This S-Pen will be different, and it will not have the classic fine point. This S-Pen will be somewhat more careful with the screen, so as not to scratch the plastic of the Galaxy Z Fold 3. However, the panel of this model will be covered with a new layer to avoid scratches and bumps.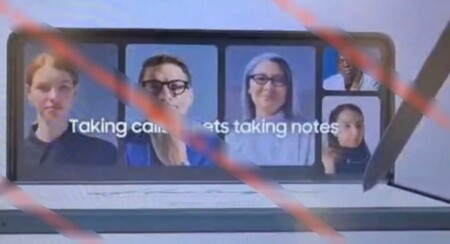 Another big change is that, according to the leaked information, the Samsung Galaxy Z Fold 3 it will be the first foldable with a front camera under the screen. Thus, the front would be more used, without any type of hole or notch. This technology has already been used by manufacturers such as ZTE with its Axon 20 5G, which Samsung would join in this model.
There is no official confirmation from Samsung on this design, so it remains to be seen if it is actually a leaked official announcement. Regarding the launch date of this terminal, it is expected to be about the month of July, in a new unpacked event.
Via | Samsung