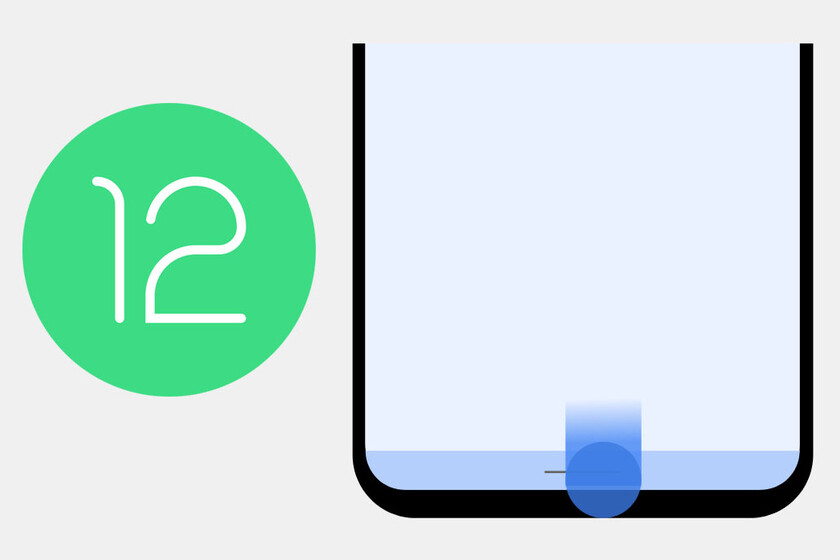 This week we had the launch of Android 12 Beta, a new preview of what awaits us in the next big update of Google's mobile operating system, in which we will also see its biggest redesign to date.
The new interface of Android 12 It is also accompanied by new functionalities and new gestures. Now we will have a new way to open notifications, activate the new one hand mode, or activate the Google Assistant.
Notifications
Until now, the only way we had to see notifications natively on Android was by swiping down from the status bar, that is, from the top edge of the screen.
Now finally Google adds native support to a new gesture. Since Settings> System> Gestures> Swipe to view notifications. we can activate the new gesture that allows us swipe down on the bottom edge to view notifications.
This makes it more accessible to see notifications when we are using the mobile with one hand, since it will not force us to stretch our finger to the top of the screen. Just by sliding down the inside of the screen we will see the quick settings and notifications.
One hand mode
Android 12 also releases the new one hand mode that for a few years already integrated some layers of personalization. This new mode is activated from Settings> System> Gestures> One-hand mode.
The gesture is the same as the previous one, so the user has to decide what he wants his device to do when swipe down on the bottom edge. When activating this mode and when performing the gesture, the content of the screen is lowered so that you can access all the elements with just one hand.
Google Assistant
Finally, in the device's gesture settings it also allows us to activate the new gesture to invoke the Google Assistant. In the section 'Power menu' you will be able to activate the Assistant to activate hold down the power button. This gesture overrides the power menu.