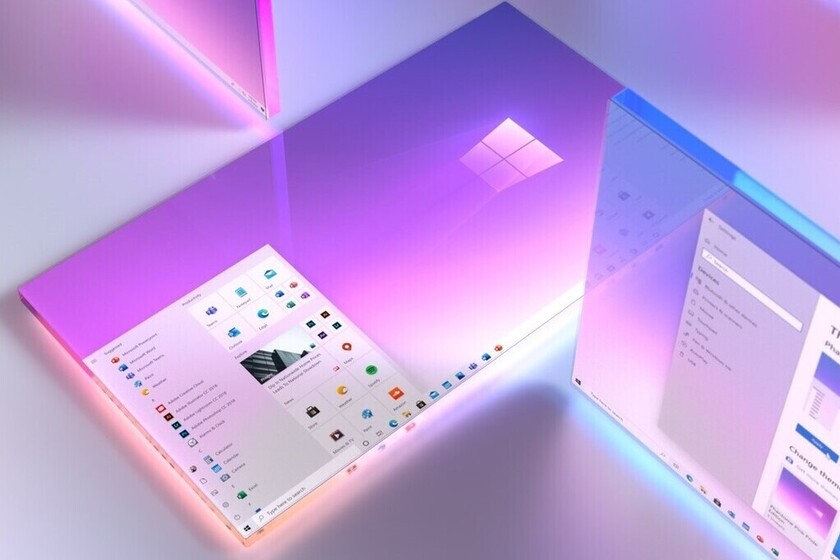 Microsoft is celebrating its Build 2021 event and, although Satya Nadella, the leader of the company, has not given many details of future news, he has said that one of the most significant Windows updates of the entire last decade is coming.
The fact that the CEO has talked about Windows and not specifically Windows 10 has raised suspicions that it could announce something that nobody expected. Microsoft often refers to everything as "Windows 10", and this language could suggest that the company is preparing a more significant change with the Windows brand than just the user interface.
Anyway, it is believed that Nadella was talking about Windows 10 Sun Valley, which is already known to want to come up with a lot of news. Remember that Windows 10X was supposed to It was due out this year before being canceled and since then the hype has been centered on Windows 10 Sun Valley.
On the other hand, the Redmond company is not anticipating its big plans with its operating system because the company is preparing to detail what is coming for its PC operating system in a separate meeting. Microsoft CEO Satya Nadella did reveal that has been testing "the next generation of Windows" for the past few months.
According to the CEO's statements, "we will soon share" the update that aims to provide greater economic opportunities for developers and creators. According to Nadella, "our promise is this: we will create more opportunities for all current Windows developers and welcome new creators"As the platform prepares to be open to create and distribute and monetize applications."
News in an application store that will be more open
Furthermore, Microsoft have been working on a new Windows app store for the past few months, along with some significant changes to the operating system's user interface, according to Nadella.
As The Verge recalls, this could include some significant changes to the Windows Store, allowing developers to send any Windows application, also in third-party browsers such as Chrome or Firefox.
There are rumors that Microsoft could even allow third-party trading platforms in apps, so that developers can avoid Microsoft's commission of 15% on applications and 12% on games.
The changes that are already expected in Windows 10
Just yesterday, WindowsLatest posted that Microsoft is preparing for some "radical" changes to the design of Windows 10, "according to a series of job postings discovered ".
The job offer has been published by the team of the Interactive Experiences Platform of the American company, responsible for the user experience of Windows and its applications. And he explained "now we are on a multi-year journey to revolutionize the Windows user experience platform by delivering the best interactive experiences, showcasing state-of-the-art hardware ".
Not many details about "Sun Valley" have been shared so far but the new look is known to have rounded edges, Windows 10X-like features, and colored folders. beyond the traditional yellow.