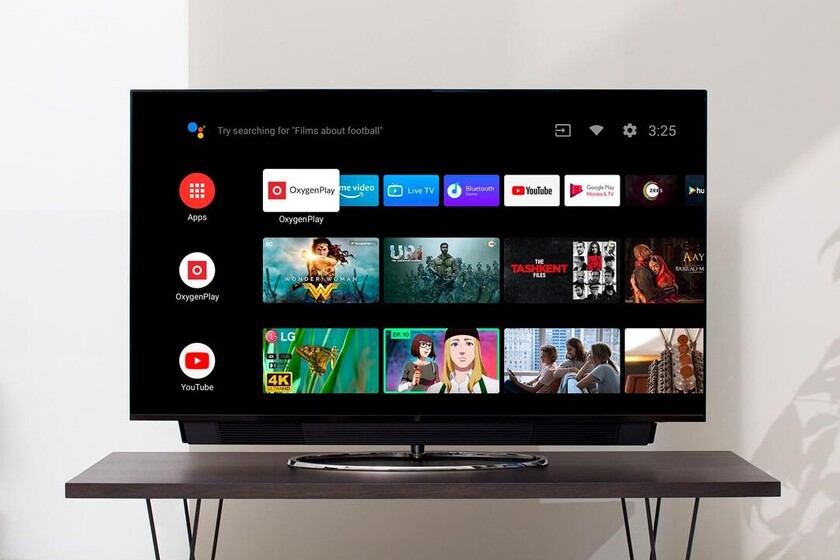 Apart from phones, and headphones, OnePlus also develops televisions with Android TV, although it only distributes them in India. With a great relationship between quality and price, the brand has the point of view in Europe: Pete Lau has confirmed that OnePlus plans to finally distribute them in European territory.
After mobiles and accessories that can be connected to the smartphone, any other smart device has a chance of falling into the manufacturers' crosshairs. This was demonstrated by various brands; like Xiaomi with its TVs, Huawei experimenting in the same field, Nokia and even OnePlus. This last brand has a very sweet catalog that it distributes only in India; a stumbling block that the brand is planning to solve, luckily for those who want one of those Android TVs in Europe.
OnePlus founder and CEO confirms plans, currently without a date
Expanding the business to televisions has all the logic since they are devices that have been gaining 'intelligence', that are used more and more regularly outside of terrestrial channels and that, we must not forget, also generate notable benefits thanks to the capabilities of Smart TVs to install applications. With Android TV, above, the jump is even easier.
OnePlus has in India a reduced, although notorious, catalog of televisions. There are three different ranges: the most accessible, with the OnePlus TV Y models; the mid-range, with 4K resolutions and good features: OnePlus TV U; and the most recent and 'premium' models, the OnePlus TV Q1. The trio of ranges maintain a very good quality / price ratio, as we said; along with distinctive details, such as the mobile soundbar on some models.
The televisions are only distributed in India, a detail that OnePlus would be trying to solve. Since Android TV offers a global platform, and the product type has international demand, the logical step of OnePlus would be to bring them to Europe, just like Xiaomi has done with its models. Pete Lau, CEO and co-founder of OnePlus confirmed this to Winfuture.de; although without giving specific dates.
OnePlus would land in Europe with its televisions, undated and in the near future. The most logical thing is that the OnePlus TV Y and OnePlus TV U land first; leaving the Q1 for later. Even so, they are only speculations: once OnePlus obtains authorization from the European authorities (an arduous and laborious process) the ground will surely be paved for most of your catalog. Hopefully the strategy is similar to that of their phones and that the TVs are distributed at the same time throughout Europe, Spain included.
Via | WinFuture.de