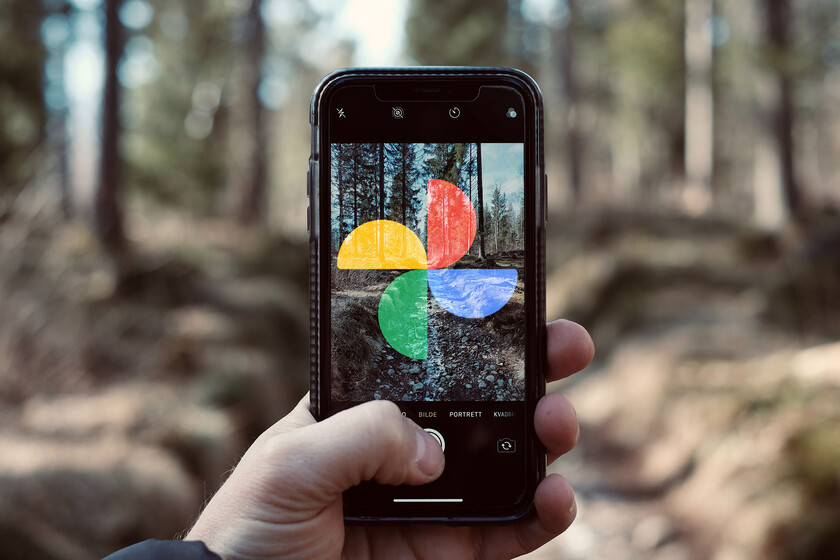 May 31, 2021 is the last day that all photos and videos you upload to Google Photos will be stored for free. This is because as of June 1, that unlimited and free storage will cease to exist and you will have to pay when it exceeds 15 GB.
The good news is that, everything you've uploaded before in "high quality" (that's what Google called unlimited upload quality with compression) will stay there. That is why during the few hours that remain before this changes, you can try to take advantage of and upload as much as possible if you want to keep it in the Google cloud.
Check your backup and its quality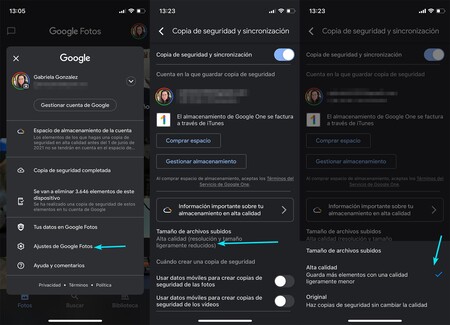 If you use the Google Photos instant upload, chances are that even your last image and video are already stored in the cloud. However, if you are not sure, you can open the app on iOS or Android and navigate to the settings to verify this. You just have to click on your profile picture in the upper right corner and then select Google Photos settings.
If the Backup and sync button is not active, tap it to start the backup and all your photos and videos will start syncing with your Google account. As long as you upload today, everything you upload will be stored for free.
Yes, you must verify that you have active the upload in high quality and not in original quality. To do this you just have to touch where it says Size of uploaded files and choose the option that explains that "save more items with a slightly lower quality". Original quality has always counted toward your 15GB of free Drive storage.
From the same Google Photos settings page, you can see the current status of your backup and if there are items missing to sync. Make sure you upload as much as you can today, because tomorrow it won't be free anymore. In fact, that "high quality" will cease to exist as it does today, and Google will finally admit that it really is an option with compression.
Upload your photos and videos from other services
For a couple of months, Apple has allowed you to export all your photos and videos from iCloud to Google Photos. The process is really simple, and if you want to take advantage of the last moments of unlimited uploading of Photos to backup everything you have in iCloud, it's time to do it.
You just have to enter privacy.apple.com from your browser, log in with your Apple ID, and select the option Transfer a copy of your data. This will bring up a menu that allows you to choose Google Photos as the destination, and select from the total number of photos and videos that you have in iCloud.
If you have things on Facebook you want to endorse You can also transfer all your photos and videos from Facebook to Google Photos easily thanks to a tool that the social network published in 2020.
You just have to go to your Facebook website and enter: Facebook Settings -> Your Facebook information, and look for the option Transfer a copy of your information. Then you just have to choose Google Photos and if you want to transfer photos or videos.
Backup everything you can from the Photos website
Finally, if you have photos or videos stored in other services, or on your computer, or on a portable disk, etc., and you do not have copies in the cloud, you can consider these last hours to upload everything manually from the web by entering photos .Google com.
Once there, use the button Increase and you will be able to select local files to backup in Google Photos. As long as they are photos and videos. Or, if you want to automatically create a backup of the photos you have on your Windows or macOS PC, you can download the special application for this.