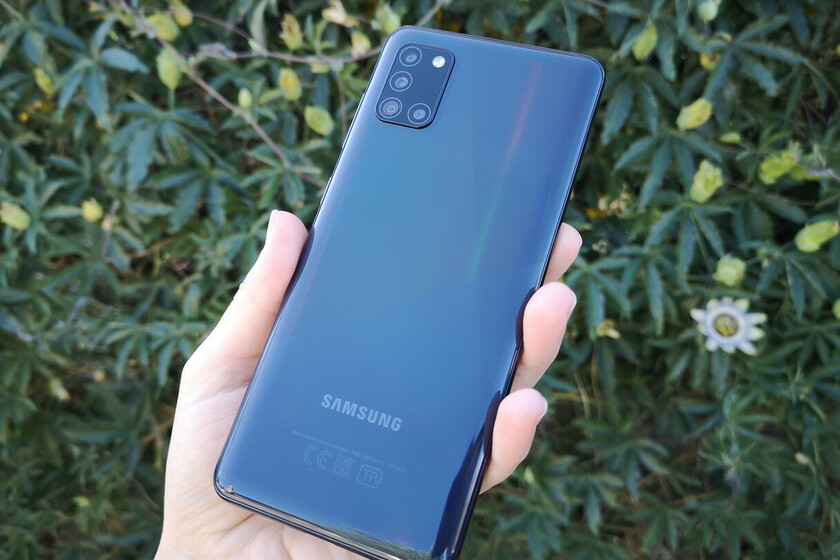 Slowly but surely, this is how Samsung is updating its entire portfolio of terminals to the latest version of Google's operating system. In addition, in many cases, Android 11 is accompanied by the latest version of the cape South Korean manufacturer customization code: One UI 3.1.
Now, you have started rolling out the update for various devices of the Galaxy A family presented in 2020. On the one hand, two phones, the Galaxy A41 and the Galaxy A31, and on the other, a tablet, the Galaxy Tab A7. All of them, as we see, belonging to the mid-range of Samsung.
Two phones and a tablet move to One UI 3.1
Both the Galaxy A41 and the Galaxy A31 set foot on the market last year with Android 10 under the Samsung One UI 2.0 layer as the operating system. Now, therefore, they welcome your first major system update. Both models are also receiving One UI 3.1.
The update for the Galaxy A41 (SM-A415F) has started to arrive in Russia with the firmware number A415FXXU1CUD4 and the april security patch from 2021. In the case of the Galaxy A31, the Android 11 update with One UI 3.1 comes under firmware version A315GDXU1CUD4 in Malaysia or A315FXXU1CUD4 in Russia and the United Arab Emirates. It also comes with the latest security patch.
For its part, the Samsung Galaxy Tab A7-specifically, the LTE variant- has started to receive the update to Android 11 with One UI 3.1 in the UK and several countries in Europe. The new firmware version is T505XXU3BUD7 and includes the March 2021 security patch, as well as a more updated user interface and several new features.
Little by little, these updates they will reach the rest of the markets where the three devices were distributed. If you have any of them, you can check if you already have the new version available by entering the system settings and clicking on 'Software update'> 'Download and install' so that the mobile can track the Samsung servers.
Via | Phone Arena | Android Community