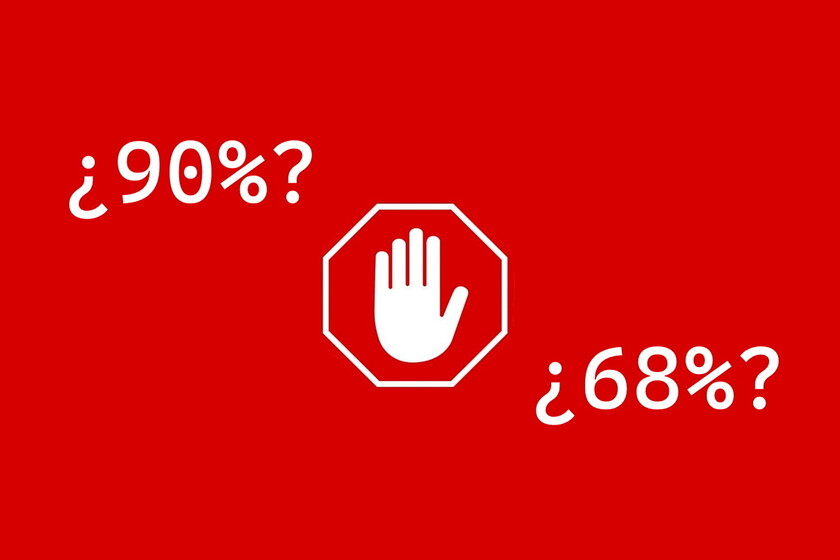 Nowadays almost all of us have a content blocking system in the browser, either integrated into it, or in the form of an extension. And even among the extensions there is a wide catalog to choose from, so that the level of protection we have against ads, trackers, analytics tools, and pop-ups of all kinds varies greatly from one team to another.
So how do you know what specific types of content each browser and / or extension blocks? And how to compare the effectiveness of each of them? Fortunately, for this task there is a website that, after carrying out a quick test, can provide us with a comprehensive performance evaluation of our favorite sunscreen.
Ad Block Tester, a new benchmark test
Hosted on a personal GitHub page, Ad Block Tester runs a test that runs for a few seconds before proceeding to show us the results (expressed as a percentage score), just before specifying the services that our browser is capable of blocking and those that are not:
The test is not based on displaying the content itself, but on establishing Javascript connections with the servers in question. So, relax, even if your blocker fails, the browser will not fill you with ads or social trackers.
This list is shown with results in green (blocked) and in red (not blocked) ... but remember to click on each of the latter, because if there are several services grouped in the same platform and only one of them is left without to block, will also be shown in red. An example, to make it clearer:
Its author is Eduard Ursu, an Italian front-end programmer, who collaborates -for example- in the development of Kiwi Browser, a web browser for Android. Ursu has also published the list of services (here in TXT format) on which you have relied to develop your test.
Ursu ​​makes it clear in a notice on the web that he only intends to create a tool that allows us to have a reference about the usefulness of our blocker, but what



it's possible that the score you provide includes some false positive.




In a field like this you should not necessarily aim to obtain a 100% score. He himself has recently withdrawn a service from the test (graph.facebook) because many users reported that blocking it caused problems when using Facebook.