Its name is Bing Wallpaper and it is a small free app for Windows 10 that Microsoft has for us to see a new wallpaper photo every day.
This is something that the system can do on its own with the lock screen but not with the desktop. Installing this mini tool, whose executable weighs less than 5MB, we will have multiple Bing photos every day to choose as wallpaper.
Dynamic background like on lock screen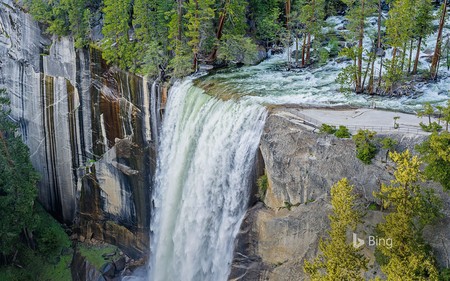 When we go to Windows Settings and select "Windows Featured Content" as the Background on our Lock Screen, Windows 10 changes the background on the login screen constantly, with photos from bing gallery.
In addition to that, it usually offers information about the natural landscape that we are seeing in the photograph and its author. With the app Bing Wallpaper, we get exactly that, but on the desktop.
Installation is quick and simple, and immediately your background will change to one of the wallpapers of the day. If you look in the icons in the notification area of ​​your taskbar, you will see a Bing Wallpaper icon with some options.
The most important is that lets you change the background choosing from half a dozen different photos for the day. Those photos will all change automatically the next day. On top of that, you see the image credits and the photo location.