Along with Xiaomi, Realme is one of the Chinese companies that offers the best value for money. The Realme 7 Pro and Realme 6 Pro are a good example of this, two recent mobiles that are starting to update to Android 11 stably.
They do it together with Realme UI 2.0, the latest version of Realme's customization layer. The update is reaching both terminals via OTA, with big changes and improvements. We are going to tell you what the news is and how you can update to the latest version available on either phone.
Android 11 for the two Realme mid-range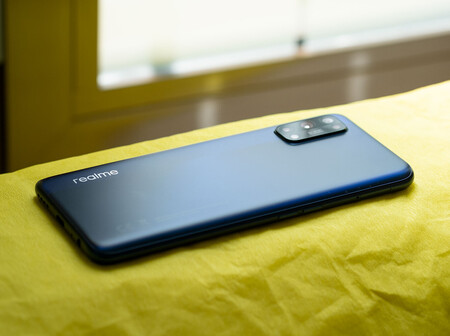 The Realme 7 Pro and Realme 6 Pro are two of the most popular Realme phones. As confirmed by the company itself, both are updating to Android 11 with Realme 2.0, the most updated version of the Chinese company's customization layer. This is a major update that involves a system version jump, so the list of new features is extensive.


More customization options (support for third-party icons in the launcher, different dark modes, wallpapers, etc.)


General optimization level improvements


Optimized overnight charging


Privacy and security improvements


Improved permit system


Shortcuts to edit mode in the camera app


Realme Cloud Backup Enhancements


Automatic brightness improvements


Haptic response improvements in games


If we want to update our Realme 7 Pro or Realme 6 Pro we have only go to the system settings and look in the updates section. OTAs are usually released in batches and progressively, so it may take a few hours or even a few days until you have this option available on your phone.
More information | Realme