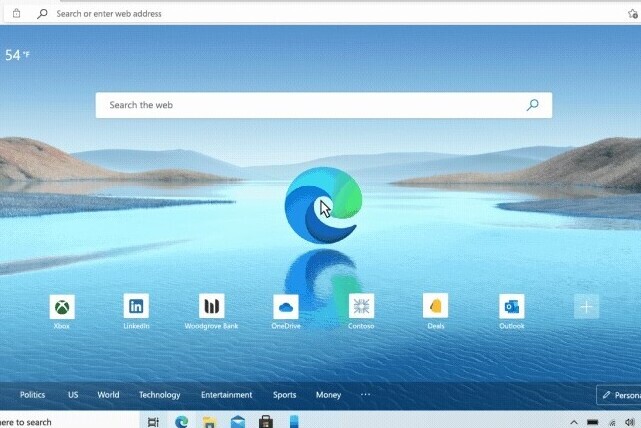 Microsoft today released the latest version of its new Edge browser, around the same time that Google launched Chrome 90.
Microsoft's Edge 90 includes a number of new features, Among which we find more search options in the history and news for the child mode "Kids Mode", which has been in testing for the last few months.
In addition, according to Microsoft Edge Insider, although Redmond began to roll out its Password Monitor tool (notifies users if the program believes that a password may have been compromised) in January 2021 as part of Edge 88, as of Edge 90 it is now available to all users.

What's new for kids mode
The "Kids Mode" or children mode is a way of browsing that has been specifically designed for boys and girls from five to eight years old, on the one hand, or from nine to twelve. The objective is prevent minors from having access to inappropriate content for his age. Parents can review and modify allowed content from Edge settings.
This created mode includes Bing SafeSearch as a search engine and Microsoft ensures that there all adult content is blocked. To select this function, in the upper right part of the browser (as seen in the previous image) you can change the mode and then choose the age range of the person who will use the computer.
Both age groups have a strict level of prevention by default, blocking most trackers for maximum privacy and minimum personalized ads. In addition, Bing SafeSearch prevents adult text, images, and videos from being blocked from minors' online searches. From the beginning there are about 70 popular children's websites that are allowed. From here, mothers and fathers can customize that list.
Search History and Other What's New in Edge 90
Other of the novelties presented by Edge 90 is the way to search within the browsing history. Until now, Microsoft Edge's browsing history was limited to current PC data, but with Edge 90, you can also search your synced browsing history.
As for the available fonts, they are now visually clearer. Finally if you want print a Microsoft PDF document It has enabled new function that allows to print the current page of the PDF document in a simple way. Finally, according to "What's Next" by Microsoft's Edge, now there is the possibility to delete passwords en bloc.