Every year new emojis arrive on our Android devices, adding new expressions, professions, animals, objects, and above all to make them more inclusive to reflect the great diversity of society.
Currently we can change skin tone of practically most emojis of people or parts of the body, but there is an important emoji that still does not allow to change the skin tone: the handshake.
The inclusive handshake
When Emoji Creative Director at Google Jennifer Daniel joined the Unicode Technical Committee she wondered why there was no skin tone support for the handshake. The Unicode group seemed stuck on how to make it happen, so Jennifer Daniel got down to business looking at a possible implementation.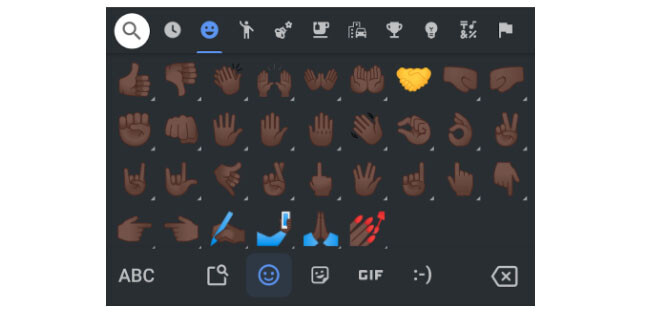 In November 2019 he presented the documentation, with his possible solution to this coding problem 25 possible combinations handshake, which is the only emoji that currently doesn't allow you to change skin tone. And his solution was to add the right hand and left hand emojis whose combination results in the multiracial handshake.
When Jennifer Daniel presented her proposal at the end of 2019, it was expected that they will reach Unicode this year 2021, but the COVID-19 pandemic delayed the evolution of the Emoji versions by six months. Trust the multiracial handshake to come to Emoji 14.0 in the year 2022, with what would already arrive in a future update for Android 12, which is expected to be able to update the emojis through Google Play. If not, we would have to wait for Android 13.
Via | Google