Podcasts are all the rage. There is no doubt if we see the large number of announcements that the technological giants are making to take advantage of this market in which people decide to learn, entertain themselves or learn about new realities or opinions through audios. And today has been Apple who has presented its news for the Podcasts functions it offers.
At its event today, the company has shown how the new design of its podcast application will be and has anticipated that it will have a new form of subscription that will be paid with premium and exclusive content. The new option Apple Podcasts Subscriptions will reach the 170 markets where this application is present in May.
What advantages will paying users have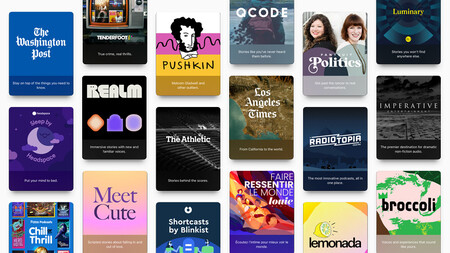 This paid subscription will offer benefits to Apple users such as opportunity to listen to ad-free content, access to extra content and being able to access new series that will be broadcast on the platform but in advance, before the official launch.
Apple has already partnered with international media, sound companies or studios that will create these paid content. Among others, the Cupertino firm's partners for this proposal are Tenderfoot TV, Pushkin Industries, NPR, Los Angeles Times, The Athletic or Sony Music Entertainment, among other.
Podcasts are nothing new at Apple. As Eddy Cue, the brand's senior vice president of Internet Software and Services, recalled, it was started 15 years ago.