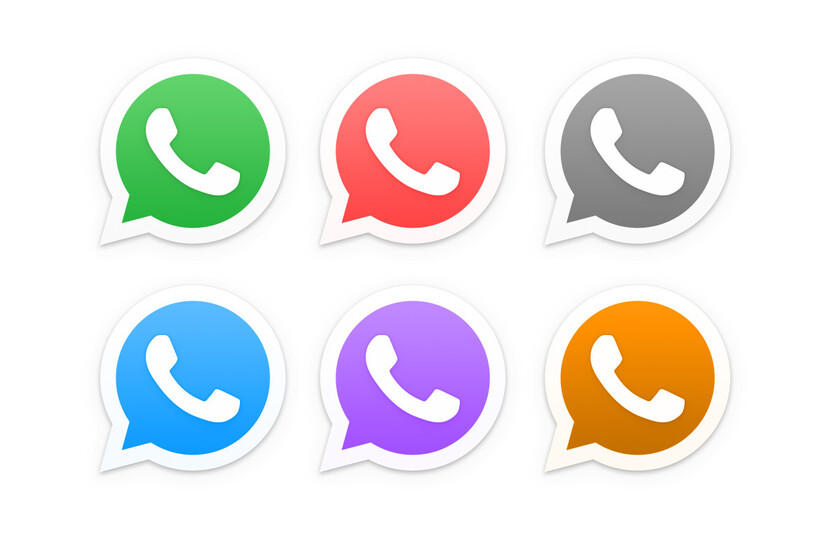 WhatsApp is one of the most popular messaging applications with a greater number of users, but there is something in which it has never stood out too much: customization. According to WaBetaInfo, this would be for improvement in a future update.
Specifically, WhatsApp would be working on an option to change the colors of some interface elements as the accent color displayed on buttons and texts. It is unclear if it will be a full theme theme, a simple color control, or something else entirely.
Change WhatsApp colors
In a brief tweet, WaBetaInfo has opened a window to the future of WhatsApp once again. According to their indications, the application is developing a way to allow you change the colors used in the application interface.
As a sample, WaBetaInfo has shared two screenshots where we can see the WhatsApp interface with dark mode activated and a change in accent color which, instead of being blue, is green.
According to WaBetaInfo, the function is under development and at the moment we won't know exactly what shape it will take: if it will be a complete system of themes as in Telegram, if it will be a simple selection between a few colors or if it will be related to the relatively recent change in customizable wallpapers for chats.
The only thing that seems certain is that WhatsApp will have a little more customization, a section in which his eternal rival, Telegram, has a great advantage. That, of course, if the option ends up materializing and is not lost along the way, which is also possible.
Via | WaBetaInfo