Get link

Facebook

Twitter

Pinterest

Email

Other Apps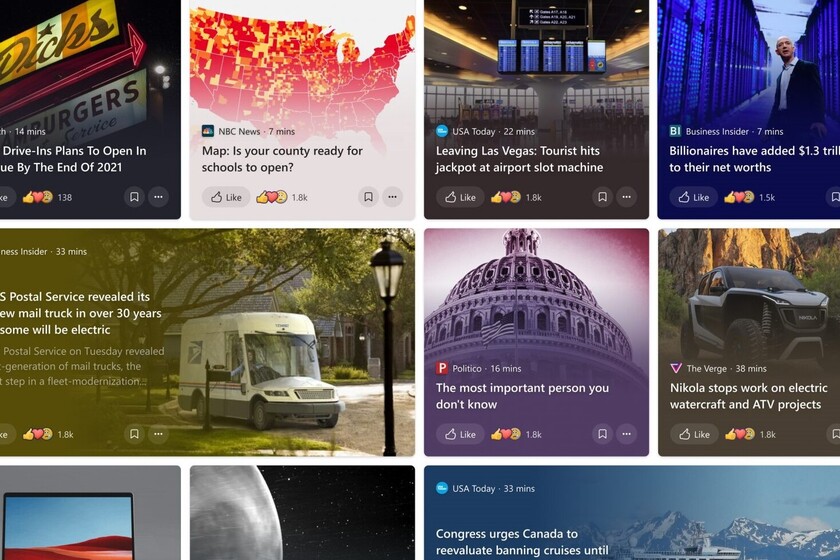 Windows 10 has released its Insider Preview Build 21327 that stands out for its new design so that make it easier to see and interact with news feed headlines and stories. Among other issues, the images of the articles are presented with more color in order to be more visual and allow users to identify the topics that may interest them the most.
Another update from this preview version appears when you click on "See more news" the squares with news will no longer be opaque gray, but will be displayed in different tones according to the subject they deal with and translucent where you can see the image that accompanies the information.
These news are reaching Windows Insider users, a project with which users can get free versions of Windows 10 in exchange for helping to develop its next functionalities. It is therefore a betatesting program that any user can sign up for whenever they want.
More functions to interact and give "like"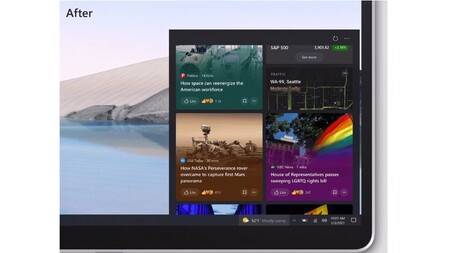 In the news on the home page, it will also be easier to react to the news. Windows 10 offers updated emoji graphics in the style of the social network Facebook with options such as "I like", "I love it" (heart), "surprise" and "anger", among others.
Many of the system icons in this version have been updated and now they are in the style of Microsoft Fluent Design. This version includes the new Segoe Fluent Icons font. The areas of the operating system that are used by Segoe MDL2 assets, such as the Start menu and Settings app, will include the new icon designs.
This updated design will start reaching Insiders users first in the United States, as the company has explained on its blog. Over time, it will spread to other markets.
Get link

Facebook

Twitter

Pinterest

Email

Other Apps