A change in the way images are published will soon be available in the Twitter application: the platform will display the photos as they are viewed in the editor, before uploading them. This will stop vertical images from being cropped so that they will be displayed in their original format.
The way the content is published on Twitter may vary depending on the client where it is viewed and also by the content itself. This applies especially to vertical photos since, to maintain uniformity on the cover or 'Timeline' of the social network, Twitter crops images to give them a landscape format. This can lead to some problems, such as showing a portion of the image that does not make much sense. Although there is already a solution, this is what the platform ensures.
Vertical photos will appear on the cover without cropping
A few months ago on Twitter there was some controversy about how the algorithm acted when cropping the photos to match the content with the format of the cover. The algorithm responsible for these cuts appeared to be racially inclined, a fact that Twitter ended up contrasting without finding evidence of favoritism. Now, Twitter will not act with vertical photos since these will be displayed without cropping when they are published in the 'Timeline'.
As confirmed Twitter, the change in the display of vertical photos has begun its trial period on iOS and Android. Once said change reaches all accounts, the content that is published will appear in the 'Timeline' in the same way that it was shown in the editor. That is, if the photo has a vertical format, it will remain like this once it appears on the screens of all users. In this way, the uniformity in the tweets is lost, but time is saved since there is no need to unfold the publication to discover what is in the image.
Apart from this change in tests, what now comes mostly to Android is the upload and view photos at the highest quality. To activate these options you have to go to the Twitter settings on Android and enter 'Data usage'. If it is already available, select the upload and download of images up to 4K in 'High quality image uploads' and 'High quality images'.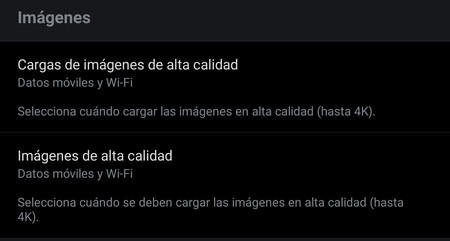 Twitter seeks to become a reference network for multimedia content. For images and also for audio: the social network is about to activate the creation of audio rooms for everyone, Clubhouse style. It is a novelty that will also come soon, as well as the elimination of cropping in vertical images.
More information | Twitter
Via | Android Police