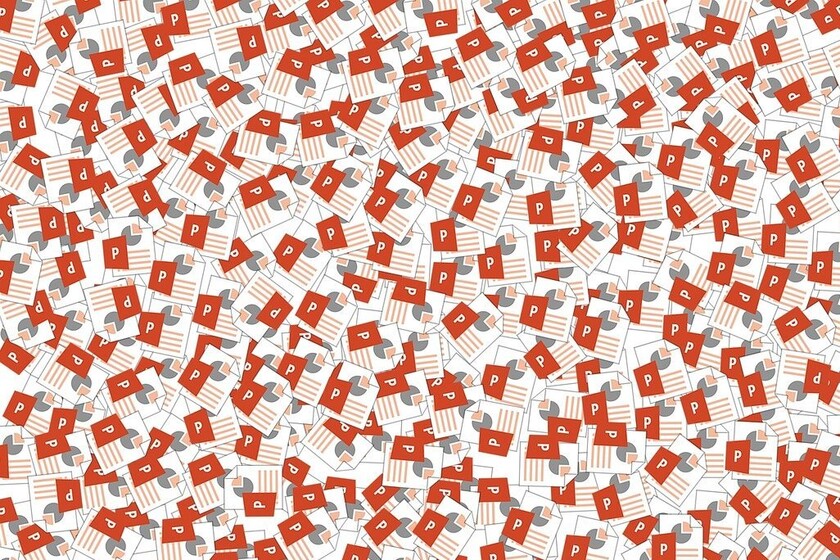 How many times have we faced the task of make or retouch a PowerPoint file in a rush, and have we had to end up exposing it 'to the sloppy', without the graphic elements of it finishing to square?
It is something that gives such a bad image as making the presentation disheveled or with a tie badly tied ... and, for a few weeks, much more inexcusable, because now PowerPoint has a button that orders your presentations, leaving everything 'well square'.
This function, which in some cases can save us a not inconsiderable amount of time and effort, known as 'AutoCorrect', and allows you to adjust the alignment, spacing and size of elements (as well as the connectors between them) resizing and realigning them in a uniform and automatic way.
And how can we test the autocorrect function? The first step is to be connected to the Internet (to access Microsoft's artificial intelligence features) and have an updated version of Office (or Office 365).
Following,
Create a new presentation (or open an existing one) that you need a readjustment to look presentable. What do i know something like that:


Select two or more items on the same slide:


Select one of them, click on it with the right button and then left click on 'AutoCorrect':


(Bis): Another option to do the same isAfter selecting the elements, move the pointer to the toolbar and, in the 'Drawing' group of the 'Home' tab, click on 'Sort' and then on 'AutoCorrect'.


A trick (from Microsoft itself): In those slides in which the grouping of the elements can be more complex than usual, the company recommends not applying the auto-correction to all the elements at once, but dividing them into subsets and correcting only one subset at a time.
Self-correction still does not work in some cases, such as when dealing with overlapping elements or with SmartArt figures. However, from Microsoft they promise that, once they begin to gather information about the operation of this new function, they will work to remove that limitation.
Two months ago, when it was introduced, only about 10% of users had access to the AutoCorrect function, but should already be available to everyone.
Via | MSPowerUser