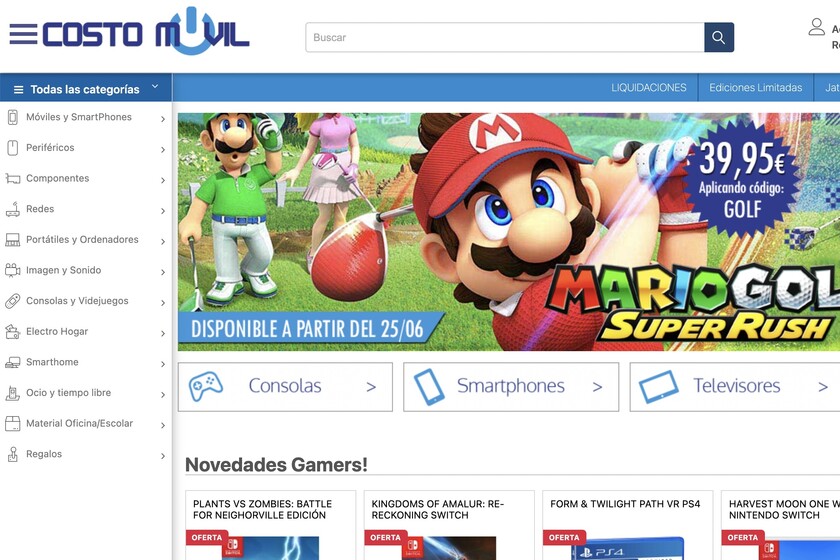 Agents of the National Police of Don Benito-Villanueva de la Serena, in the province of Badajoz, have arrested the two people in charge of the Costomovil website, according to Onda Cero. Through bliss website for the sale of smartphones, consoles, more technology and videogames, the administrator and the technical manager of the website allegedly scammed up to 126 people.
The estimate of what was stolen from those affected amounts to 58,735 euros, and according to the media, it is not the first time that the male, a web technician, has carried out similar practices, as he had a history of two other scam websites.
So was the modus operandi from the website
👉🏻EXPLANATORY VIDEO👈🏻
🙋🏻🙋🏻‍♀️ FOR AFFECTED BY: @costomovil
GUIDE:
HOW TO GET YOUR MONEY BACK? WHAT OPTIONS DO YOU HAVE? WHAT DISADVANTAGES SHOULD YOU KNOW?

We have prepared this video with all our support to those who need it most. Any doubt MD📩 #Costomovil #Victims pic.twitter.com/0uauvnyeph

- COSTOMOVIL VICTIMAS INFORMATION ☎ (@costomovictimas) July 24, 2020
The website, which is still open for the moment (although the judge has decreed its closure), can no longer process payments through VISA, as this company has already disabled its payment gateway with the web, as we read in El Grupo Informático. There are no other forms of payment right now, which was one of the problems of the web in question. As they always say, When there is no option to pay with PayPal and other similar reliable methods, you may be facing a scam.
The first complaints began last June, and intensified after the Christmas sales period, one of the most intense in electronic commerce of the whole year. What the victims denounced is that they bought a product that never arrived. When requesting a refund or claiming the money, it did not arrive either.
On the Twitter profile of @costomovictimas problem cases are being counted - many unanswered emails, scams of up to 2,200 euros per person, returns that were only made after complaint, etc.