Get link

Facebook

Twitter

Pinterest

Email

Other Apps
This will be a key year for the instant messaging application par excellence. Whatsapp has started to display a banner asking its users to read and accept the terms of use and the privacy policy of the tool. The news regarding privacy should have arrived in February, but the controversy that occurred in January made the company extend the deadline to better explain its privacy policy. Now, the new date will be May 15.
In addition to this great novelty there are many features expected to arrive in the coming months and some that are already in beta version and on the way to being implemented. The highlight is that 2021 may be the year in which the use of WhatsApp on computers is consolidated, thanks to the expected news:
Multi-device mode
This multi-device mode, from which WABetaInfo has been filtering information in recent months, will allow users to use the service on up to four devices, in a more complete and native way than what has been present on WhatsApp Web up to now. This would allow, for example, use WhatsApp on computers, but also on tablets, with the same number that we have on our smartphone.
According to the leaked information, every time we open the app on a device, you will have to synchronize messages that are already on other devices over Wi-Fi. The option to use multiple devices has a similar procedure to the current one for linking desktop or web clients, based on the leaked images. The difference is that the information no longer has to go through the mobile app, but the desktop app itself will be able to authenticate the conversation and encrypt it so that messages are sent and received directly.
Vacation mode or archived and muted chats
WhatsApp is working in the so-called "vacation mode" that is intended to allow users to archive conversations and groups for a while so that you can mute chat notifications.
In the captures to which WaBetaInfo has had access, it can be seen that WhatsApp indicates "Move chats that you want to have silenced here". The messages that arrive while the function is activated will be saved in Archived Messages, which will appear at the top of the central screen of the chat so that the user knows that they have messages to read and do so when they can or return from their rest period.
A few months later, in January, it was published how a beta of WhatsApp on Android includes a novelty for now in development: archived chats they go to a section called 'Read later' ('Read later' or 'Read later', we do not know what the final translation will be). Conversations will go silent; with the option to automatically reactivate archived chats.
This improvement announced this year, compared to the one filtered before, shows that any private or group chat can be saved to read later: these will be archived, ** although with the quality that silence will also be applied ** and the user will not you will receive notifications.
Calls and video calls in the WhatsApp Web version
In january WhatsApp began to make its desktop app for Windows 10 available to some users (downloadable on its official website or from the Microsoft Store) in beta version that allows audio and video calls, functions widely used in the mobile version of the application.
For now it is still available in beta version and only for Windows 10. It is not for WhatsApp Web. In addition, there are Windows users who do not have it either. However, in October information was leaked which showed that WhatsApp Web / desktop (Desktop) is preparing the arrival of video calls and native WhatsApp calls. It is not yet known when they will be available.
Self-destructing videos and photos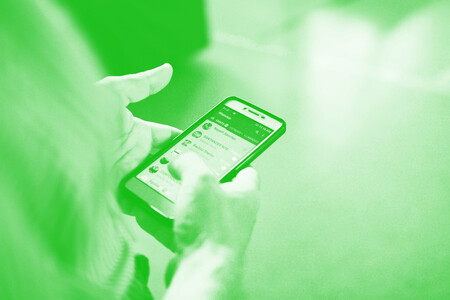 If we look at the betas that have been leaked since the end of last year, it seems that WhatsApp is working on a function that allow to send content that self-destructs after a certain time. WaBetaInfo published in September 2020 some screenshots of the beta (version 2.20.201.1 on Android). From this medium they point out that this functionality will be available for photos, videos and GIFs.
They have baptized this function as "Expiring Media" (multimedia that expires) and users will have the opportunity to click on a button to send multimedia content that self-destructs. The funny thing is that (unlike platforms like Telegram) WhatsApp does not allow you to set the amount of time we want it to be visible. Unlike deleted messages on WhatsApp, this time no message will appear, the content will disappear.
Get link

Facebook

Twitter

Pinterest

Email

Other Apps