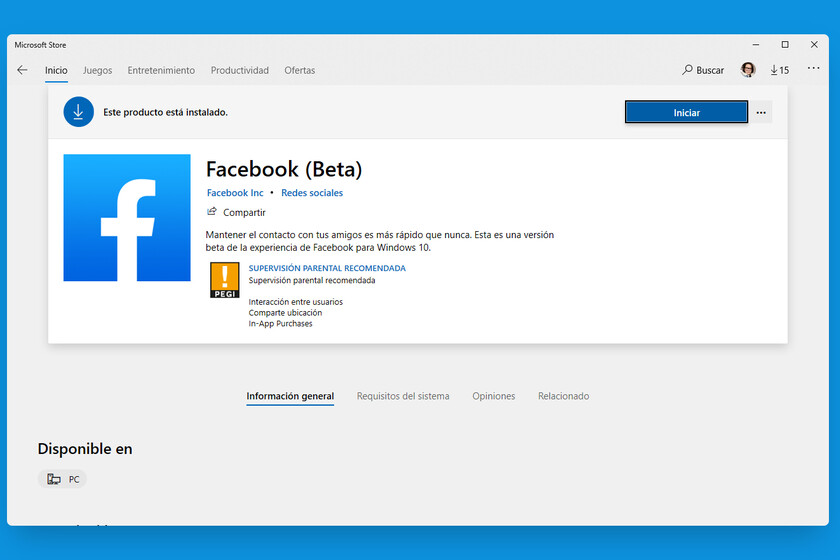 Exactly one year has passed since the Facebook application for Windows 10 was removed from the Microsoft Store, a decision that at that time seemed final, since the social network began to recommend the use of the browser and also confirmed that they had no plans to launch a new app in the future.
The future is today, and it seems that this absence of plans did not last long, since a new official Facebook app for Windows 10 which can be downloaded from the Microsoft Store and currently claims to be in beta.
The new Facebook for Windows 10 is a PWA
This new app is much more complete, fast and responsive than the previous one, which is probably because it is simply a progressive web application, that is, it is the Facebook web packaged as a PWA for Windows 10.
This means that you get basically the same web experience with some benefits of integration with Windows 10, such as native notifications, Facebook link management, and its own individual window.
Another advantage that you will notice if you try it is that it also feels much faster than the website itself when we access it from the browser, so if you are one of those who still use this social network and do it from the computer, it is a good alternative.
For now it seems that the app is in constant development, and according to the description in the store we are invited to try it to "be one of the first people to know the functions that have just been launched, and that they will improve the beta version continuously".