If you want that the time you "lose" on the Internet does not go all on social networks or reading news that end up leaving you more anxious than you were before visiting them, maybe it's time to try other corners of the web.
If you want to combat boredom a bit and you don't know where to start, we recommend a good handful of websites to do it. Sites that have nothing to do with 'likes' or 'trends' or the latest bad news about how the world is ending. Just places to distract yourself for a bit and release some stress in the process.
Internet Archive
In the largest Internet archive that exists, you get everything to entertain yourself. Archive.org not only stores how much web has existed, but also stores books, pictures, free full movies, documentaries, shorts, trailers, and even WWII propaganda.
The audio archive section is another gem, ranging from simple sounds, to audio books, full discs, live music, and the huge collection of 78 RPM recordings. Not to mention its more than 4 million texts. You can see everything right there or download it.
Crunchyroll
If you like anime on Crunchyroll you get the largest anime catalog on the web, with thousands of complete series or subtitled broadcasts. Many believe that to watch anime on Crunchyroll you always have to pay, but that is only the case for the transmission of series as soon as they come out in Japan, to watch the videos in high definition, or to use the apps.
From the browser on the desktop you can see everything for free just by having an account, the only limitation is the maximum quality at 480p, but the episodes can be viewed in full, and cartoons at that quality look more than good.
Letterboxd
If you are a movie lover you may know Letterboxd, it is one of the best websites to read or write movie reviews and get recommendations. You can also catalog all the tapes you have seen, or those you want to see and keep track of them, plus you can create and discover all kinds of lists.
If you are going to take the opportunity to see many movies during the quarantine, you may also want to join this community and spend hours reading about movies.
SNDTST
This site has been on my favorites list for years of years. SNDTST is a great library of retro video game sounds where you can enjoy the music of classics from consoles such as the Game Boy, Genesis, NES, SNES and more. For example, you get all the songs on GoldenEye 007. It's a great sonic trip back in time for video game lovers.
eFilm
eFilm is a free online movie loan service that has nothing to envy the Netflix catalog. We tested it recently and we can say that it is a excellent alternative to watch great movies for free.
The The only requirement for use is to be registered in public libraries of certain autonomous communities or localities. Once you decide to play a movie, you have 72 hours to watch it as many times as you want.
Tabletopia
If you want to play table games online either alone or with friends, in Tabletopia you get a wide variety, and for a few days there has been a considerable peak of users accessing the community and looking for someone to play with.
You can play things as basic as ludo, cards or chess, to lesser-known and more amateur board games.
Leaning Synths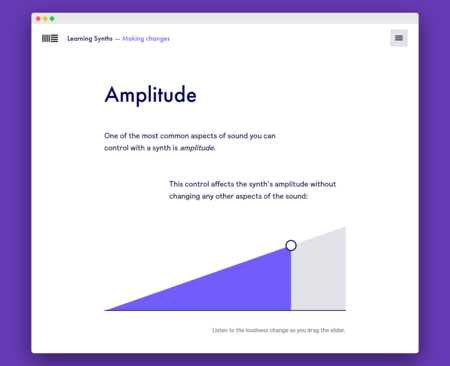 If you like music and especially synthesizers, in Learning Synths you get a very interesting and rare website in which to learn about them. It is an interactive website that offers a synthesizer directly in a web tab.
That synthesizer is powerful but easy to learn to use, and the web also teaches you how to use it. Everything is free, it sounds pretty great, it works perfectly both from the desktop browser and from the mobile, and the best thing is that to learn it doesn't matter if you've never used a synthesizer before.
MyNoise
MyNoise is a website where you are going to get a noise generator with dozens of background sounds to help you sleep relax. The site features what its creator calls a "custom collection of background noise machines."
The sounds are divided into sections, for sleeping, for calming down, for working, for those who want white noise, for those who want relaxing music, etc. There are more than 150 generators with all kinds of sounds that you can adjust to your liking.
Warp Door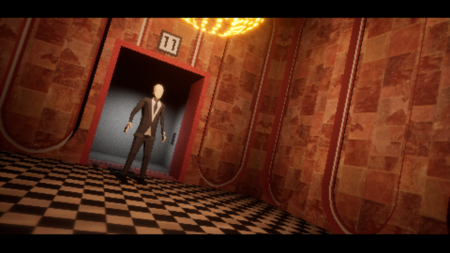 If you like independent and also rare video games, at Warp Door you will entertain yourself for many hours. It is a small website dedicated to recommending extremely strange and little known games that you can play for free.
In most cases you will end up on itch.io (another website where you can entertain yourself), a platform where many indies games are hosted for Windows, Mac or Linux, where there are many great and free projects.
Simple Wikipedia
Wikipedia needs no introduction from anyone, however Simple Wikipedia may. This is a version of the popular web encyclopedia that was created with the goal of being just as complete but with a simpler language.
It is little known in Spanish-speaking countries because it is only in English, but the point is that many use it precisely to learn English. Take a look and you may not just entertain yourself for a bit, but learn something new.