Get link

Facebook

Twitter

Pinterest

Email

Other Apps
Microsoft CEO Bill Gates, who is now running as the world's third richest man, has said that Bitcoins are not for him. And he has compared his fortune to that of Elon Musk, CEO of Tesla, a company that recently invested $ 1.5 billion in cryptocurrencies.
During an interview with Bloomberg TV, the creator of Microsoft said that Bitcoin is not for everyone and that only the richest person in the world should consider investing in these currencies.
Specifically, Gates said that Musk has "tons of money" so to him you are not concerned that bitcoin may rise or fall randomly He added that "if you have less money than Elon, you should probably be careful."
Bitcoin is not good for the environment and this is not the first time that Gates has criticized it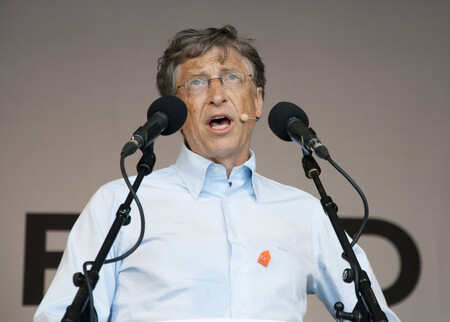 "Bitcoin uses more electricity per transaction than any other method invented by mankind." In addition to his views on cryptocurrency for investors, Gates stated in a Clubhouse conversation, and as Geekwire posted, that this is not "good for the environment".
The Center for Alternative Finance at the University of Cambridge (CCAF), which studies the business of cryptocurrencies, calculates that the total energy consumption of bitcoin is between 40 and 445 terawatt hours (TWh) per year, with a central estimate of about 130 terawatt hours.
To understand it better, according to the BBC, UK electricity consumption is just over 300 TWh per year, while Argentina uses roughly the same amount of energy as the CCAF's best estimate for bitcoin. Information like this has led Gates to comment that "Bitcoin uses more electricity per transaction than any other method known to mankind."
It is not the first time that Bill Gates has been critical of the cryptocurrency. In 2018 on a Reddit Ask Me Anything, the billionaire charged hard against these digital currencies relating them to the drug market and the death of people after being asked about their opinion of them. "Right now, cryptocurrencies are being used to buy fentanyl and other drugs, so it's a rare technology that has caused deaths quite directly."
Musk's "games" with Bitcoin and Twitter
Gates' warning not very misguided from the idea launched a few weeks ago by Musk when he said that people should not invest their savings in cryptocurrencies. The leader of Tesla believes that "there is a good chance that cryptocurrency will be the future currency" of the world but it is not known and, therefore, one must be cautious.
What is clear is that Musk seems to greatly influence the trust that people put in these coins. More than once He has mentioned the bitcoin word on his Twitter profile and caused increases in the value of this coin, thanks to people's investments. A few weeks ago, just by putting "#bitcoin" in your Twitter bio, the value of the coin soared from about 26,000 euros to 31,279 euros in a few minutes.
Get link

Facebook

Twitter

Pinterest

Email

Other Apps