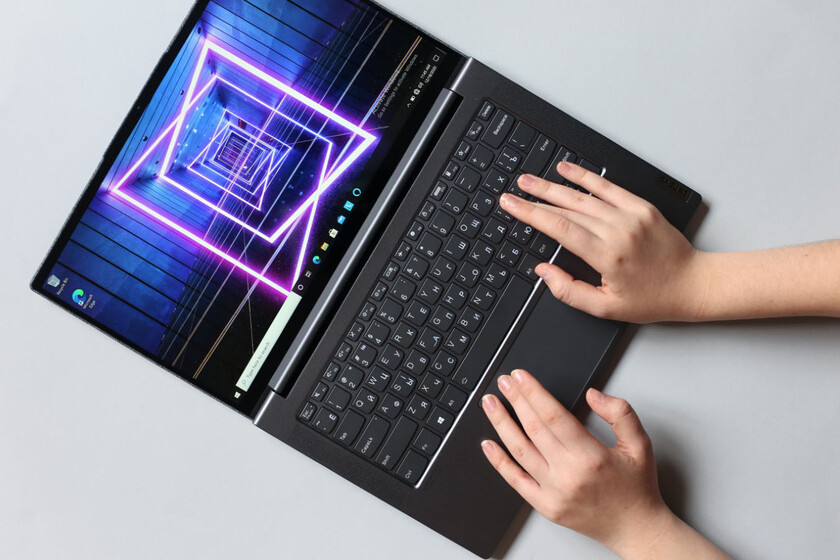 Luca Bonissi, an Italian developer, developer and volunteer for the Free Software Foundation of Europe, had to spend two years in a legal battle with the technology multinational Lenovo for requesting a refund of a simple Windows license of 42 euros.
In a classic David vs. Goliath story, Luca has won, even though a lot of money and energy had to be spent in the process. After two years and two litigation, Lenovo was forced to pay damages of € 20,000 after refusing to offer a refund and forcing your client to take part in a disproportionate and unnecessary legal process.
The cost of not wanting to use Windows
It all started in 2018, when Luca bought a new model of the Lenovo Ideapad convertible computer and decided that he just didn't want to use the pre-installed Windows. Luca is not the first nor will he be the last user to do such a thing, but unlike most, he knew he could contact Lenovo to request a refund for an operating system that you were not going to use, and also decided to do it.
The cost of the Windows license is included with the computers we buy, which are the majority, but it is possible to contact the manufacturer to arrange a refund and return the pre-installed Windows. However, Lenovo's response immersed this gentleman in an odyssey of legal proceedings that hardly many people are willing to undergo.
Following Lenovo's denial of his reimbursement requests, Luca tried to get help from the Italian Market Competition Authority (AGCM), but when this led to nothing, Luca decided to take legal action against Lenovo.
Because the cost of the Windows 10 Home license that the laptop came with was very low, Luca was able to go to court for minor matters on his own without hiring lawyers. However, when he saw the aggressive defense that Lenovo mounted, he decided to hire professional help.
In June 2019 it seemed that things were going to be resolved without further drama, the Monza Court recognized Luca's right to reimbursement and ordered Lenovo to reimburse the 42 euros for the Windows license in addition to 130 euros for the procedural costs.
Lenovo didn't like the verdict and the company appealed stating 15 reasons why the sentence had to be revised in a 59-page document. This extended the process for more than two years and forced Luca to spend hundreds of euros on lawyers to defend himself.
According to the same court, this case is an example of the arrogance of a huge company against a modest consumer
Finally, in December 2020, the Monza Court dismissed all of Lenovo's arguments, confirming that the right to reimbursement for pre-installed software was an obligation. The ruling noted that the manufacturer itself had expressly assumed this obligation in the Windows license.
Due abuse of appeal procedures The company was ordered to pay the € 20,000 to Bonissi as a way to compensate for the damage caused by an aggravated liability proceeding.
Although the case is a victory for Luca and for the consumer, it has still left a bitter taste. Bonissi himself explains that:



Although the rebate was recognized, applying for it can be financially disadvantageous for consumers. The high costs and risks of litigation, as well as poor financial returns, are a strong deterrent that prevents anyone from pursuing a refund for pre-installed Windows. Considering that the normal consumer does not have the technical and legal knowledge to face such a case without a lawyer, and the risk that the manufacturers may drag the case over several years, it is highly unlikely that someone will dare. to sue the tech giants, unless rulings like the Monza Court force manufacturers to enforce their own licenses and develop better reimbursement policies.



Via | FSFE