Get link

Facebook

Twitter

Pinterest

Email

Other Apps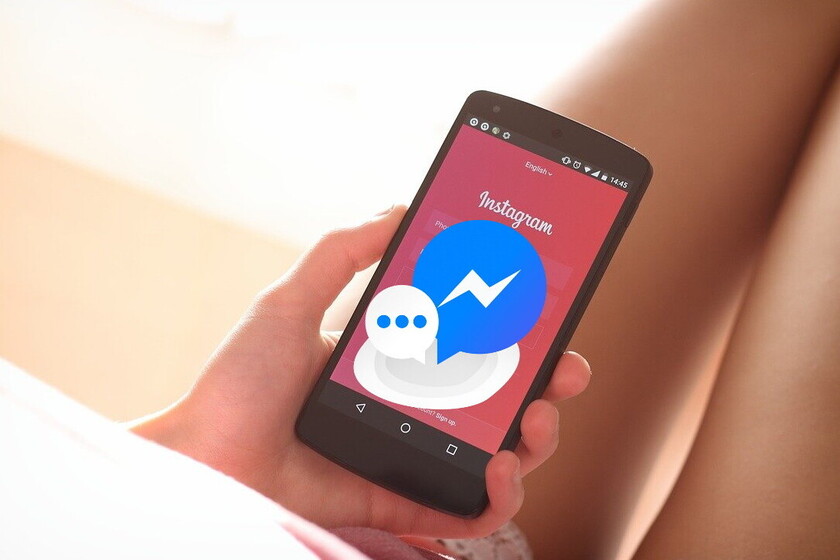 Facebook announced in 2019 its intention to unify all your messaging services (WhatsApp, Facebook Messenger and Instagram Direct) on a single platform and these news are reaching users little by little.
The latest news is that now Facebook and Instagram have introduced cross-app messaging, allowing Messenger users to find their contacts or send messages to Instagram Direct and vice versa.
With messaging between applications, in addition to searching for users and sending them messages you can video chat or share posts. The announcement was made a few days ago in the United States, although it is now that users begin to receive the notification on their phones that their services are integrated.
The message that is reaching users
Specifically, the message that many users have shared on social networks says:



Now you can search and send messages, video chat or share posts with people on Instagram and Facebook.





People with Instagram accounts can search for you and send you message requests on Facebook. You can choose who sends you messages in the settings.



Setting who can message you is nothing new. It is the usual option of the social network that allows you to block contacts so that they cannot contact you and control your privacy in general. A) Yes you can control who sees your Facebook posts (There are lists that you can create to make certain content only accessible to these people and not to the rest or vice versa).
Behind this, the user can choose to learn more about this change or click on the blue button accepting the conditions of the news of the service. This change does not condition who can see your stories and posts. That is to say, what you post on Instagram will be seen by the people who follow you on this social network and what you upload to Facebook will be accessible to your contacts added on this platform.
A controversial integration but one that is shaping up
The integration of the different platforms of Mark Zuckerberg's company is taking shape despite the controversy that has arisen. In August 2020 it was already announced that, although they were two very well differentiated services, Instagram was beginning to receive many functions from Facebook. With this novelty, Instagram started to have an icon to access Messenger direct messages: instead of the traditional paper airplane, the app showed the speech bubble with a lightning bolt, Facebook Messenger icon.
A month later, in September, the possibility came that some users could start sending messages through Facebook Messenger and Instagram Direct in a synchronized way. That is to say, conversations started to appear with the same messages in both one app and the other and it does not matter from which of them you send or read the messages. At that time, the user could decide to update this feature or not.
It should be remembered that in the European Union, when we talk about the integration of Messenger and WhatsApp, the case is different due to the regulation of the region in terms of data protection. However, the union of Instagram and Facebook has also been applied in the Spanish market. The The latest news has not been announced for the moment in Spain and it will be necessary to see what will happen.
Get link

Facebook

Twitter

Pinterest

Email

Other Apps