Get link

Facebook

Twitter

Pinterest

Email

Other Apps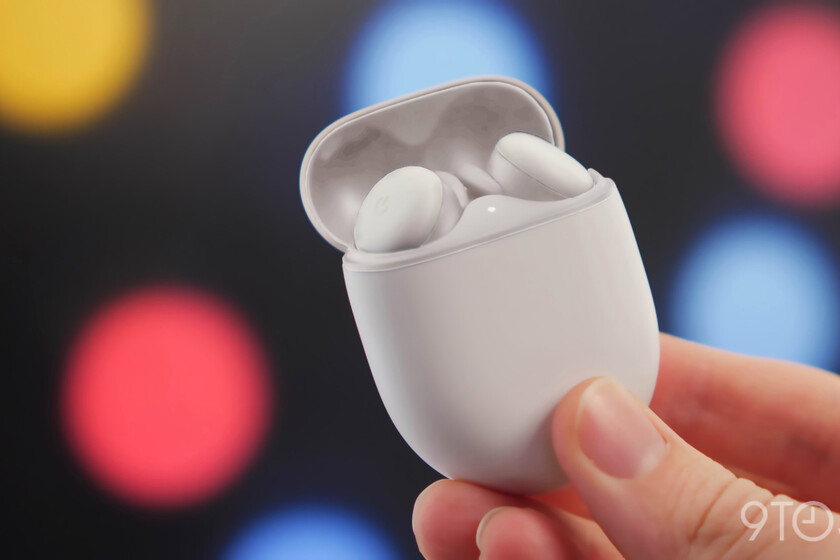 Google already has a line of wireless headphones, the Google Pixel Buds that we already saw landing on the market back in 2017 accompanying the Google Pixel 2 and Google Pixel 2 XL. At that time, however, Google opted for the format of headphones attached to each other by a cable that communicated them, something that changed with the following generations and will continue with the next.
According to sources from 9to5Google, Google is preparing to expand its family of wireless headphones with ones to be embedded in those known as 'TWS' or 'True Wireless System'. That is to say, really compact headphones like the ones we are used to seeing and that would be called Google Pixel Buds A. And that 'A' is precisely the one that tells us that they would be in a more economical line.
Two colors, trimmed and cheaper
The new Pixel Buds A would be placed below Google's current Pixel Buds, in a cheaper band emulating the Pixel A phones of the North American brand. Looking at the date of the leak it wouldn't even be ruled out that these Pixel Buds A arrived in a few weeks together with the presumable Pixel 5a that we should see land around the month of May.
The new Pixel Buds A would arrive with a design that would make them practically indistinguishable from the latest generation of Google headphones except for some other internal feature (possibly smaller drivers and limited connectivity) and for the color palette of designs itself. These Pixel Buds A should arrive in white and green.
The box of future Pixel Buds A would be completely white, and the headphones would have a uniform color, as well as the box itself. The green model will be darker than the 'mint' color that came with the last Pixel Buds. Touch buttons will remain control for headphones with instant access to the Google Assistant, both physically and by voice.
Nothing is known yet about the price of these future Pixel Buds A but considering that the current ones move between 199 euros and 169 euros (on sale), the logical thing is that the Pixel Buds A are in a lower range, closer to 100 euros to become more competitive. We will be attentive to all the information that is leaking about them in the coming weeks.
Via | 9to5Google
Get link

Facebook

Twitter

Pinterest

Email

Other Apps