The so-called digital natives, young people who have lived with technology since their birth or childhood do not have great problems when facing digital day-to-day tasks like sending an email, looking for a job or writing a resume.
However, it is more difficult to carry out these tasks when technology has not always accompanied you. No one is born taught and there is always a first time to learn.
In order to develop fundamental digital skills for our digital day-to-day, Google has arranged eight video courses extremely interesting with very clear explanations and completely free.
Learning to look for work, carry out daily tasks, write a resume ...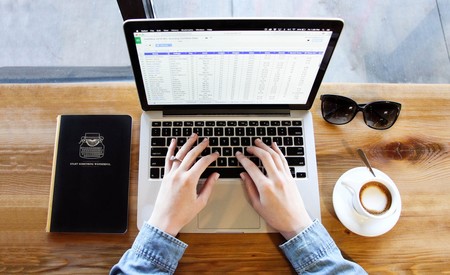 "Use Google to get a job" is the first of the courses, a training of between 4 and 8 hours that allows you to learn how to look for job opportunities, explore job sites, write a resume, apply, and practice for interviews. All this, using word processors, the search engine, presentations and even spreadsheets.
With a duration of between 4 and 9 hours, the course "Digital tools for everyday tasks" enables students to be more efficient in the digital world by learning how to create a new email account, how to communicate efficiently, search for information online and create documents.
There is always a first time to learn
"Start writing your curriculum vitae", also between 4 and 9 hours, allows students to write their own CV by selecting a Google Docs template. The training teaches tricks such as the use of headings or how to translate professional experience appropriately.
Another course related to the previous one is "Create a curriculum in Google Documents", which makes it very clear with its name what it is about, and "Edit your Curriculum", which teaches us how to change it to make it more valuable and attractive in the face of an employer. And speaking of employers, Google has also created a course so you can sit in front of yours and ask for a raise., is "Negotiate your salary", in which you will learn what to do before meeting with your supervisor to negotiate a raise, "such as the steps you must follow to collect data, organize your ideas and information, and decide if it is a good time to negotiate a raise. "
One of the most curious courses on Google teaches you how you can carry out a negotiation to get your salary raised
Google has also created a 4-9 hour course for you to know how can you become an entrepreneur. It's called "Create Your Business Online" and it addresses how to create a company to sell a product or service. Y if you want to plan economicallyNothing beats the "Planning and Budgeting" training to learn how to make good financial decisions with long-term expense analysis, research and cost comparison, Mountain View explains, as well as planning high-value purchases.