After several days of talking about the possibility that the European Union enter a passport that allows certain people to travel freely During the next summer if they show that they can be safe from COVID-19, today the European Commission has presented its proposal for the so-called "Digital Green Certificate".
With the aim of allowing greater mobility between European countries to reactivate tourism, The Green Digital Certificate will serve as a guarantee that a person has been vaccinated against COVID-19, have had a negative PCR or other test result, or have passed the disease and recovered not long ago. It will be in two languages: the official one of the person's country and in English.
What should the passport indicate with QR
According to the announcement made today by Ursula Von der Leyen, President of the European Commission, This document will be available, free of charge, in digital or paper format. It will include a QR code to guarantee the authenticity of the certificate. The specific data that it will include are, according to Euronews:
Vaccination certificates, which will include the brand of the vaccine used, the place of inoculation and the number of doses administered.




Negative test certificates (NAAT / RT-PCR test or rapid antigen test).




Medical certificates for people who have recovered of COVID-19 recently (when that document is issued).



We are proposing to create a Digital Green Certificate to facilitate safe free movement inside the EU during the pandemic.

The certificate will:
✅ Be accessible and secure for all EU citizens
✅ Be non-discriminatory
✅ Contain only essential information#StrongerTogether

- European Commission 🇪🇺 (@EU_Commission) March 17, 2021
Controversy for its scientific basis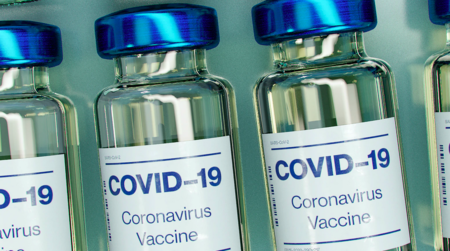 From Brussels they have announced that the vaccination certificates be based on vaccines approved by the European Medicines Agency (EMA), Although the Commission said that member states could decide individually whether or not to accept vaccines that the EMA has not yet given the green light to. This is because countries like Hungary are already using Sputnik V vaccines from Russia and Shinopharm from China and other countries might not want to accept these.
When Member States accept proof of vaccination to waive certain public health restrictions (such as entry-level tests or mandatory quarantine that many countries now require of their visitors), they will also be required to accept vaccination certificates issued under the digital green certificate system. This obligation would be limited to vaccines that have received marketing authorization throughout the EU, but Member States may decide to accept other vaccines as well, even if only approved by individual states.
This passport wants to be proof that the citizen has antibodies to prevent the disease, but it should also be remembered that the director of the European Center for Disease Prevention and Control, Andre Ammon, rejected it this week for possible discrimination against people who do not vaccinated and lack of scientific evidence on how they could transmit the virus those that are immunized.
Non-discrimination, or so the EU says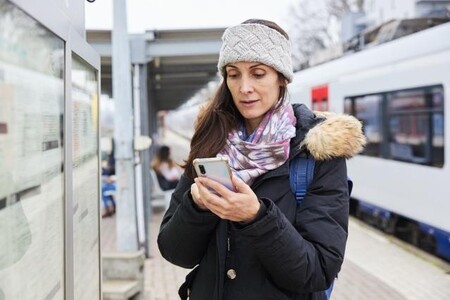 Another controversial issue in this document, which still does not have the support of the 27 countries of the European Union (also Iceland, Liechtenstein, Norway and Switzerland can participate), is that they say from Brussels that it should be based on "non-discrimination" and that "all people - vaccinated and not vaccinated - must benefit from a Digital Green Certificate when traveling through the EU.
To avoid discrimination against people who are not vaccinated, the Commission proposes to create not only a vaccination certificate, but also COVID-19 test certificates and certificates of people who have recovered from COVID-19". Covid tests, especially PCR, is so far the most used method by European countries to allow the arrival of people from other countries.
In any case, if a Member State continues to require holders of a Digital Green Certificate to quarantine or a PCR test, you must notify the Commission and all other Member States and explain the reasons for these measures.