The Xiaomi Mi 11 is one of the easiest current terminals to disassemble.
If there is a phone that is on everyone's lips this 2021 that is without a doubt the Xiaomi Mi 11. Not only because it is from Xiaomi, one of the technology firms that we like the most, but also for its incredible value for money.
The Xiaomi Mi 11 offers great power thanks to its latest generation Qualcomm Snapdragon 888 processor, 4,600 mAh battery capacity equipped with 55W fast charging and all this at quite competitively priced for a high-end.
Besides all this, the Xiaomi Mi 11 is really easy to disassemble something that without a doubt can be really useful in the event of having to replace a part or fix a defective component.
That's how simple the Xiaomi Mi 11 is disassembled
With phones getting sleeker and slimmer, one of the main features that the devices of yesteryear had has been lost: how easy they were to repair.
And it is that today's phones will be much more powerful and will make photographs better but something as simple as replacing a battery it is practically impossible for an average user.
Fortunately the disassembly of the new Xiaomi Mi 11 It does not seem to be very complicated as the Chinese firm itself teaches us in a video posted on its official YouTube channel.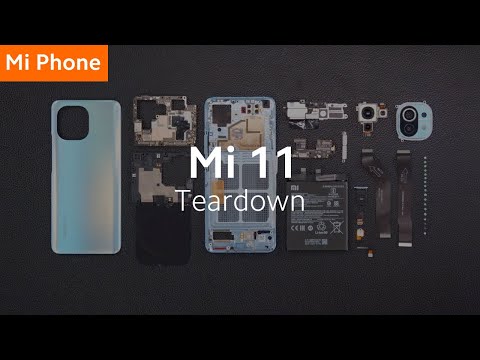 From what you see, opening the terminal is simple because it does not have much glue and the screen looks pretty easy to remove too.
The Xiaomi Mi 11 can already be purchased in Spain from this same month of February and has two different memory and storage configurations. One of 8/128 GB at a price of 749 euros and another of 8/256 GB at a price of 799, which can be bought in the main technology stores and shopping centers in the country.