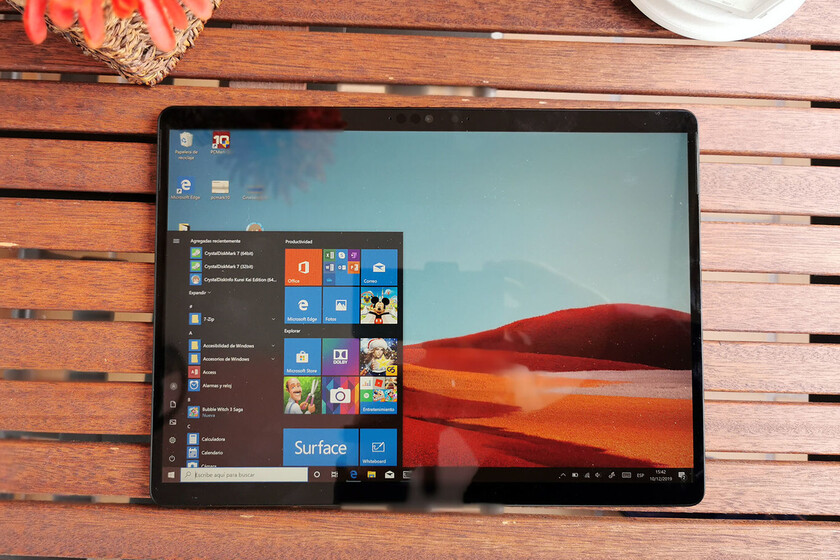 We are approaching the time of year when Microsoft usually releases the first semi-annual update of Windows 10, and although the Redmond company has not yet set a date for the Windows 10 21H1 update, the normal thing is that if there are no unforeseen events it is in May, calling Windows 10 May 2021 Update.
It is not expected to be a major update, and that paper all points to the 21H2, known as the Sun Valley, which will even involve a considerable design change. However, for the one that is closest there will be some change that the company has announced in the words of John Cable, Microsoft's boss in Windows Servicing and Delivery. According to Cable, this update will be applied as the October 2020 Update was done, which means that we may not even know that our team already has it when we receive it.
A smaller and larger version focused on what they think is needed in 2021
This update, according to Microsoft, is already directly influenced by the pandemic and what has happened in the last year. Not in the sense that it took more or less time to develop because of this, but because of the attention that Cable says the company has paid to learning facilitated by teleworking, both at the company and the level of the company. feedback of the users.
In that sense, there are three new functions that companies directly relate to remote work and security, on which users have counted that they depend now more than before:
Support for multiple Windows Hello cameras when an external camera is connected to a computer that already has an internal webcam.




Windows Defender Application Guard performance improvements, including optimization of document open times.




Windows Management Instrumentation (WMI) is updated to improve performance in remote working contexts.



If you are in a version prior to Windows 10 May 2020 Update, the update will work like the largest ones, that is, with a longer process. However, from there, that is, in the 2020 versions, the update will be like any of the monthly ones.
More information | Microsoft