If you are a beekeeper you need this interesting application.
You already know that smartphones today are used for much more than talking on the phone or sending text messages. They are perfect devices to search for information on the internet, take pictures, control the light bulbs in the house and even to find queen bees in a hive.
No, we are not kidding. Because this app so curious that we bring you next allows us to find a queen bee thanks to the mobile camera.
Bee Queen Detector: the perfect app for beekeepers
Android applications are of all types and for all tastes, so we do not have to wonder why it exists an app so useful for a profession as respected as that of beekeeper.
As we read in the Beekeeping and Honey blog, the queen bee is the most important member in a hive so your care must be paramount.
However, queen bees are elusive animals that are usually hidden, so differentiating them from other bees is not always easy. At least until now.
Because thanks to this app called Bee Queen Detector, we can find the queen bee quickly and easily. You just have to download the app from the Play Store and the magic will be done.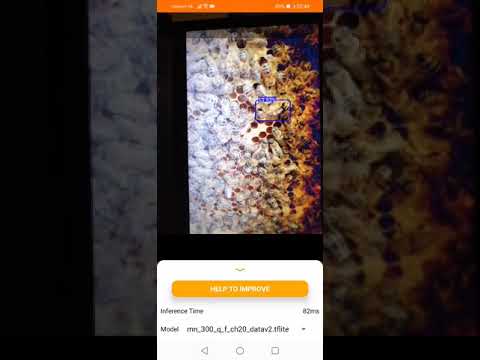 The beekeeper only has to point the camera at the hive and thanks to artificial intelligence, when the queen bee is detected this will appear on the screen surrounded by a blue rectangle and with figures that indicate the percentage that the bee is actually the queen.
These results come from years of training and this artificial intelligence has been trained with thousands and thousands of images to recognize different types of bees, so he knows how to distinguish if we are facing a worker, a drone or the queen herself.
The app has many positive comments and the best of all is that it's completely free. So whether you are a professional beekeeper or simply want to delve into the wonderful world of bees, Bee Queen Detector will be your best ally.