At this point in the movie, surely all of you know Caviar, that somewhat tacky firm that is dedicated to taking high-end phones like iPhones or Samsungs, bathing them in gold and sell them at really exorbitant prices.
Now, Caviar also does some other strange experiment like that iPhone without a camera or the device that we bring you next, a normal and current device but with a price that leaves no one indifferent.
Caviar Origin: a normal phone for 1,000 euros
When you spend 1,000 euros or more on a mobile device, it is because you want the latest in the market. That is to say, a device with the best processor and the most complete camera on the market, or what is the same, one of the many high ranges that exist today in the mobile phone market.
Now, Caviar arrives and presents the Origin, a phone that really does not surprise in anything except one thing, its high price.
Inspired by a classic Vertu phone, this Origin comes with the Android operating system and one of the firm's main claims is that it comes with WhatsApp pre-installed as standard. Furthermore, it also brings with it a physical keyboard to the old phone, and so far no one has assured us that this device has a touch screen.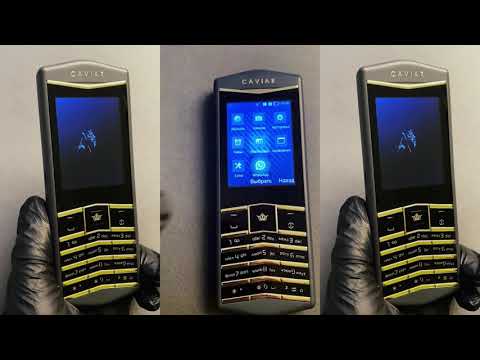 Regarding the materials used, Caviar has not revealed anything at the moment but taking into account his taste for gold, we are sure that in addition to this he will also carry other metals and precious stones.
That said, Caviar Origin can be purchased later this year at a starting price of $ 1,000.. We recommend that in the event that you want to spend all that money on a mobile device, you buy other devices such as the Samsung Galaxy S21 Ultra, which honestly in addition to being much prettier, has much better features.