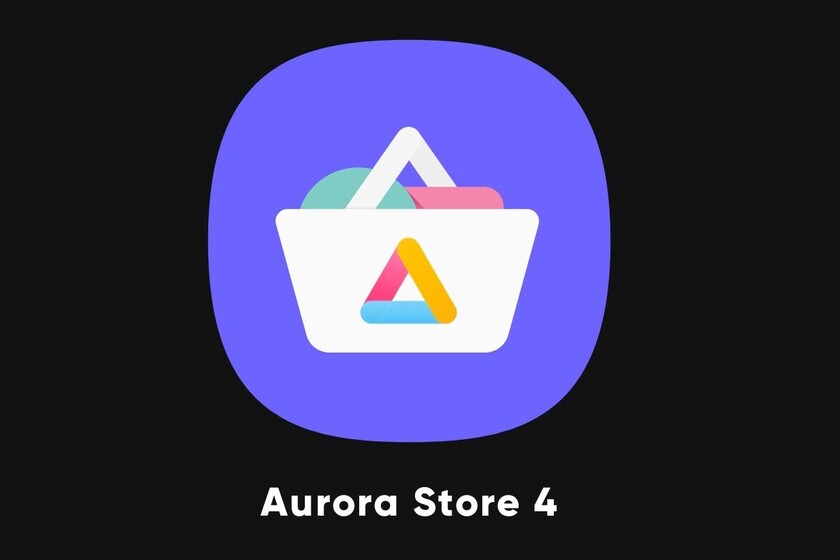 Aurora Store is going to be thoroughly updated to offer a much more comfortable interface, also more similar to the official Android store. Better navigation, more data in the download sheets and the same power when it comes to download apps from Google Play without Google Play.
One of the best ways to download original apps from Google Play without accessing the store is to make use of the Aurora Store, an app that gives access to the Android 'store' from a comfortable mobile interface. And its developers are planning an update that will bring Aurora's design closer to Google Play: the v4 version represents a huge leap in ease of use. And it's now available for download, first on Alpha.
Aurora Store v4 gets even closer to Google Play
Aurora is an application that offers access to all the free apps on Google Play using access to the Android store itself. This means that all apps and games that are downloaded from the Aurora Store They are exactly the same as the ones installed by the Android store; which is a huge advantage for those who cannot use Google apps, such as Huawei phones. And with the new update it almost looks like Aurora is Google Play.
The v4 version of Aurora Store applies a deep redesign to the interface to resemble the look of Google Play, both in the main grids and in the categorizations and tabs. The result is a more intuitive and simple navigation, all with the same effectiveness as always: just click on the download button to download the corresponding APK. Even the progress bar has been revamped - the header image changes to offer all data of the download in progress.
Aurora v4 offers the information of each app, also the ratings and even the comments. It even offers the information of trackers built into the various applications: Exodus analysis is integrated into each product card. An advantage in the pursuit of transparency.
The new version of the store offers the option to access with the Google account and also anonymously (the most recommended to avoid problems with Google). You have direct access to the applications on offer and it is still possible to access applications that have been banned from certain devices: Aurora Store can disguise itself as other brands to download applications that are not available for our mobile. The same goes for apps that can only be downloaded in certain countries.
Aurora Store v4 stable has not yet been officially released as only screenshots have been leaked. Yes you can download the Alpha version from the store- The developers have shared it on XDA Developers. We have tested this Alpha and it worked perfectly: Aurora is still our favorite choice for downloading apps from Google Play without Google Play.