If speaking Portuguese has become your new hobby, take a look at these apps that will surely help you.
If you wish learn to speak Portuguese from scratch or you just want improve your vocabulary and apply your knowledge, there are many easy, comfortable and very effective alternatives that will be of great help.
Certainly the best option is to enjoy a total immersion in the native country that will allow you to acquire all the necessary knowledge of the language and to be able to practice it with other people. However, we know that this option, however ideal, is complicated for many.
That is why you have the possibility of using technology to your advantage thanks to different apps to To learn portuguese and do it when and where you want, at your own pace and in many cases, totally free. You want to know more? Keep reading and we will tell you everything you need to know.
The best apps to learn Portuguese
Duolingo
Busuu
Babbel
HelloTalk
Tandem
Memrise
iTalki
These are what we consider as the best apps to learn Portuguese, each with a personalized approach that adapts to the different needs of users.
Best of all, you can install them on your mobile or tablet to practice in your free time no matter where you are, with or without internet connection and of course, at your own pace.
Duolingo
It is one of the best apps to learn Portuguese from Portugal and undoubtedly one of the favorites by millions of users around the world.
The learning method on Duolingo it's similar to a game where you go surpassing levels and earning virtual coins to unlock other exercises and activities. In addition, you define your study plan, being able choose from 5 to 20 minutes a day.
It is a very fun and entertaining application that teaches you while helping you to improve your skills through understanding listening, speaking and reading, making use of the grammar and vocabulary of the language.
Busuu
Busuu is about a app very similar to Duolingo but with some very interesting functions when it comes to To learn portuguese. Its main objective is not to make them speak Portuguese, but to show you all the vocabulary basics, typical phrases of the language and know the grammar.
Through audio dialogs, exercises, spelling challenges and games it is possible to put into practice the knowledge learned within the application in a online or offline.
Additionally, you can practice your skills with native speakers that will help you through everyday conversations to have a better command of the language. Cool right?
Babbel
Babbel is one of the apps for learn Portuguese and other languages that has more than 14 million users worldwide. It is one of the most complete and easy-to-use alternatives, so it will be very convenient for you to use it.
Learn Gramatical rules, vocabulary and improve your pronunciation of the Portuguese language through the different strategies developed by linguistics specialists that will help you master the language.
It is important that you take into consideration that Babbel is totally free to download and even the first lesson of each course. However, you need a subscription to access the full catalog.
In contrast, with the same subscription you will have access to more than 5,000 courses in more than 14 languages when and where you want. So it can be a quite interesting alternative if you wish To learn other languages or to share with a family member.
HelloTalk
If you were looking for one of the best apps to learn Portuguese from Portugal, then you must try HelloTalk. Now you have the possibility to talk to native people of Brazil and Portugal to improve your language skills.
Through HelloTalk you can perform totally free audio and video calls, as well as group video calls, send text to speech or vice versa, translate words, phrases or texts to improve your language skills.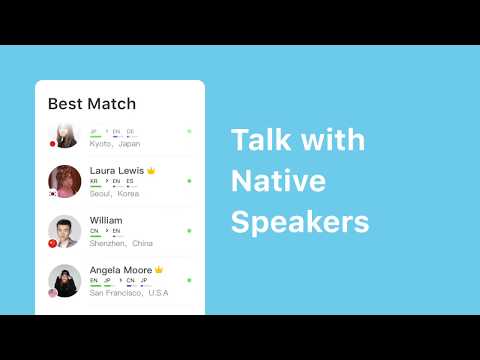 It is an excellent tool to learn native dialects and forms of expression directly from real people in the country that will help you at all times to master the Portuguese language.
Tandem
Tandem is a application very similar to HelloTalk in which you can interact in different ways with native speakers and other students to improve your knowledge of the language.
Enough with register on the platform and different people will start to appear that you can follow (similar to a social network) who want learn your language and vice versa to converse and share knowledge.
Don't worry about your mistakes, as their messaging system It is designed mainly for you to learn, as it corrects the grammatical errors that you make and achieve more fluid communication.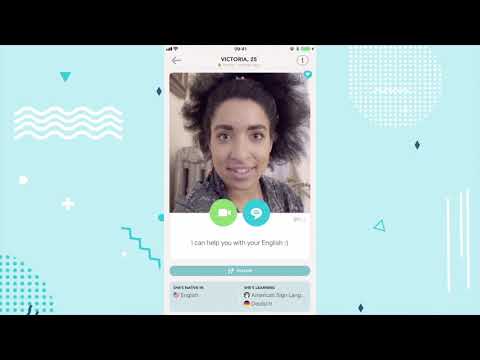 If you want, you can make video calls and even, if you buy the pro version, you can make language exchanges in person, ideal if you plan travel to that country and you want some advice or practice your vocabulary.
Memrise
Just as your name implies, Memrise will help you memorize words through images or videos that the application creates referring to a specific topic, working similar to a game.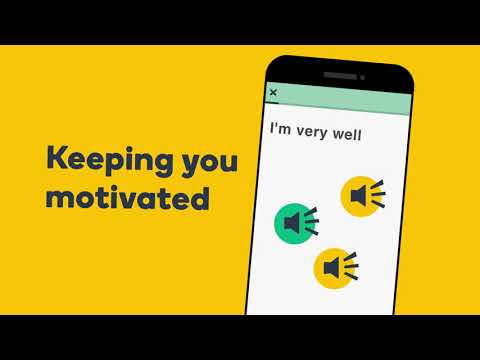 It is mainly intended for those people who are in a basic or intermediate level of the language and they want to increase their vocabulary. In addition, videos are made by natives that show you the real language, making it easier and more familiar to use.
italki
It is one of the apps to learn Portuguese where you can interact with natives, where you look for a exchange partner and start talking.
You can practice your grammar skills through a kind of "daily" in which you can write and other native speakers help you correct the phrases and errors you may have.
Now you have multiple alternatives for you to learn Portuguese in the simplest and most comfortable way possible. What are you waiting for? Boa sorte!
Now, if you want to know other languages, it is time for you to take a look at the best apps to learn English and other languages ​​on Android.