Here we leave you 4 alternative series to Buffy the Vampire Slayer.
Buffy the Vampire Slayer is a legendary series released in the late 90s and that has permeated over a couple of generations thanks to the mix of action and comedy that kept this series active for 7 seasons. This adolescent story that mixes the typical dramas of the age with mysterious and mythological creatures shows us the adventures of Buffy Summers, a 16-year-old teenager who dreams of being normal despite being "The Chosen One", endowed with the necessary strength and ability to hunt vampires.
Series about teenagers with strange powers are a constant and more with the appearance of streaming services such as Amazon and Netflix, which are added to an HBO that has been creating all kinds of series worldwide for years. The fact is that we are at a time where there are series of all kinds and for all tastes, so despite the fact that Buffy the Vampire Slayer is a series from more than 20 years ago, we can find alternatives both from his time and ours. So, we bring you The best 4 alternatives to Buffy the Vampire Slayer that you can find in Amazon Prime Video.
Supernatural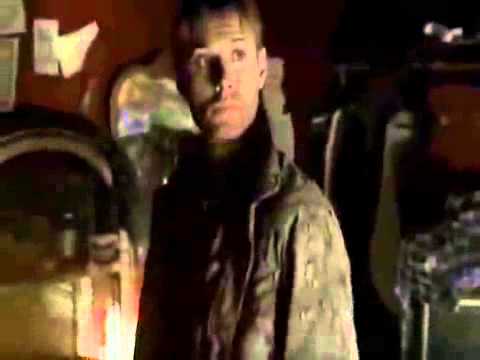 Supernatural (more than 15 years active) helped us to follow the path of the Winchester brothers, engaged in a journey through the United States to hunt beings with strange powers or of supernatural origin. Its creator, Eric Kripke surely sounds familiar to you if you have seen another of the series of the moment, such as The Boys. We can justly imagine that after 15 years of Supernatural and the tremendous success of The Boys, finishing the first to focus on the last was something more than obvious for this creative.
Year: 2006.
Seasons: 15.
Episodes available: 327.
Approximate duration: 40 minutes.
4 series similar to The Boys that you can also find on Amazon Prime Video
Motherland: Fort Salem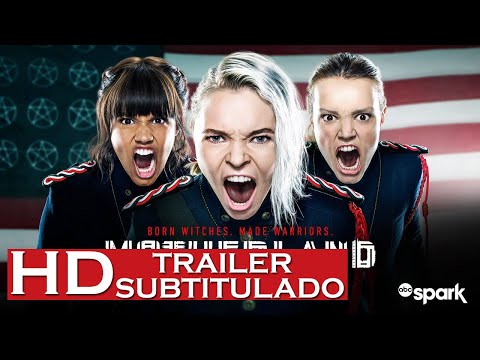 What if instead of more or less "normal" monster hunters, it is now witches who are dedicated to hunting humans who could be terrorists? Motherland: Fort Salem It tells how three witches enlist for basic training at Fort Salem, where they will prepare to fight on the front lines, facing imminent terrorist threats with supernatural weapons and tactics.
Year: 2020.
Seasons: 1.
Episodes available: 10.
Approximate duration: 40 minutes.
Carnival row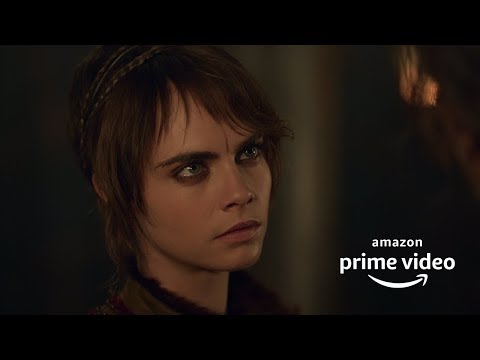 Carnival row brings us another series where mythological creatures inhabit society as if nothing else. In this Amazon original series Orlando Bloom and Cara Delevingne star in a Victorian fantasy in which creatures are feared by humans and are forbidden to live, love or fly freely. Still, on Carnival Row there is hope when a human investigator and a fairy resume a dangerous romance. The peace of the city is shaken when murders reveal an unimaginable monster.
Year: 2019.
Seasons: 1.
Episodes available: 8.
Approximate duration: 55 minutes.
4 Amazon Prime Video series similar to The Man In The High Castle
Good ommens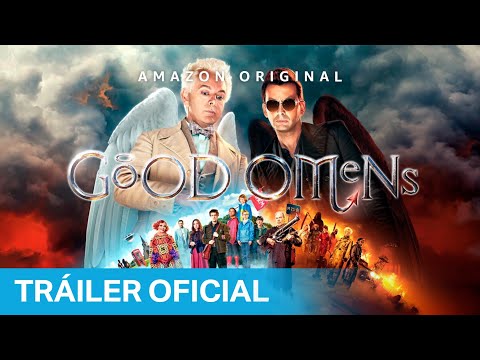 Good ommens is a wonderful adaptation of a play by Terry Pratchett that tells how an angel and a demon join forces to prevent the end of the world. In a place where beings from the underworld and from heaven mingle with humans and pull the strings to unleash a horrible event for humans, two seemingly opposing beings will give their all to give humanity another chance. Starring the great Michael Sheen and David Tennant, Good Omens is a more than entertaining and fun series that you can enjoy.
Year: 2019.
Seasons: 1.
Episodes available: 6.
Approximate duration: 40 minutes.
Related topics: Amazon