Always respecting the law, you can use these apps to monitor the operation of an Android mobile phone.
Advances in Android security issues have not prevented the existence of tools to spy on devices with this operating system. We are talking about stalkerware applications, which are used to monitor or directly spy on an Android mobile phone.
Currently, Article 197 of Organic Law 10/1995, of November 23, of the Spanish Criminal Code dictates that anyone who intercepts another person's telecommunications or uses "Technical devices for listening, transmission, recording or reproduction of sound or image" can be sentenced to one to four years in prison and a fine of twelve to twenty-four months.
Usually, spying on someone else's mobile phone is rarely done with good intentions, but there are specific cases in which the end is positive. For example, that of parents who use these apps to monitor how your young children use the terminal.
Always under the legality, you can use the best spy apps for Android that we recommend in this article.
23 security applications to keep your mobile 100% safe
Best spy apps for Android
Google Family Link for parents
mSpy
FamiSafe
Prey Anti-Theft
XNSpy
Spyzie
Cerberus
Find my Google device
Tools from the manufacturers themselves
Google Family Link for parents
Among all the Google apps we find Family Link, a free tool that allows you to remotely control how and when your child uses his mobile phone. First of all, you can see what activities you do with each app and limit the time of use of the same to ensure that you have a good relationship with technology.
Also, if you have Family Link installed on both terminals, you can also locate where the mobile is of your child using their GPS. On the other hand also you can lock the phone remotely When it's time to pause Finally, mention that to use Family Link you need a Google account, but you can also be in charge of your child's if they are under 14 years old.
mSpy
mSpy is a mobile phone monitoring software intended for parental control. With this application, you can see all the messages received on your child's phone, as well as the complete call log, your use of apps like WhatsApp, Instagram or TikTok, and also locate the location of the device at all times.
In addition, other features that make mSpy a good spy app for Android is that its installation requires less than 10 minutes, that it sends you a notification every time there is a suspicious activity on your child's smartphone and that the information you receive is updates every 5 minutes. You can use mSpy with a monthly subscription (41.99 euros), quarterly (23.56 euros per month) or annual (9.91 euros per month).
FamiSafe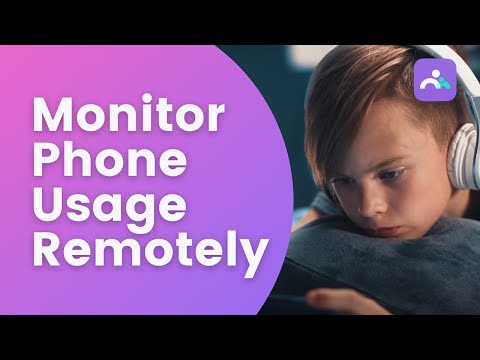 Wondershare is the company responsible for FamiSafe, an app with which parents can monitor the operation of their child's mobile. With the tracker function, the elderly can know at any time where the phone is, as well as access a complete location history.
In addition to being able to control the use of apps, FamiSafe has a suspicious content detector which alerts parents when their child may be in a dangerous situation on social media. Another detail that stands out in this application is that with it you can filter and block web content to prevent them from accessing non-recommended web pages.
Prey Anti-Theft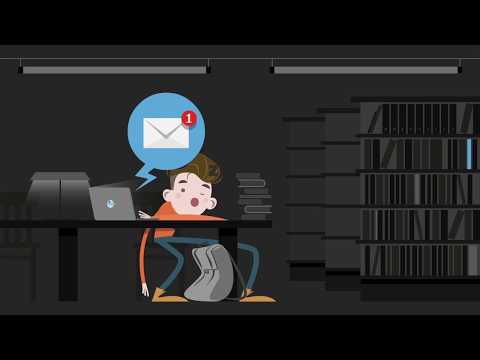 Recommended as one of the best anti-theft apps for Android, Prey Anti-Theft is very useful to geolocate at all times the location of the mobile device on which it is installed. Besides that, you can create motion limitation areas so that the app warns you when the terminal leaves these areas.
Another function with which you can control the operation of the mobile is Screen lock which, as its name suggests, is used to lock terminal screen by entering a custom password. In summary, Prey Anti-Theft is an app with which you can mainly spy on the location of the Android terminal.
XNSpy
Also on the list of best spy apps for Android is XNSpy, a popularly known monitoring app with which parents can monitor their children's use of technology. In addition to viewing text messages and call history, with XNSpy it is also possible to add contacts to a watch list to receive alerts when they communicate with the controlled mobile.
Something similar happens with locations, because, in addition to seeing in real time where the terminal is located and its location history, with XNSpy you can configure a list of specific places to receive alerts when the phone approaches them.
Recording audio calls, access to the image gallery and app blocking are other functions of this paid app. You can subscribe to its monthly, quarterly or annual plan to be able to use its tools.
Spizie
Spizie is another parental control application with common functions in these types of tools, such as visualization of the activities that children carry out with the installed apps, geolocation of the monitored device, access to the contact list and call log and control of browsing history on web pages.
This monitoring app has a basic plan with the most limited functions, a Premium plan with the most advanced functions and a family plan with which up to 3 devices can be monitored.
Cerberus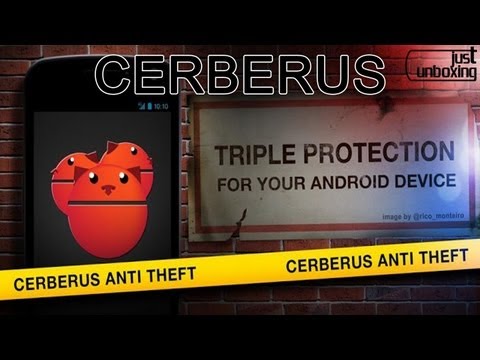 Another widely known spy app is Cerberus, very useful for locating your mobile. With this app you can remotely control the device from your computer or with SMS. In addition, you can locate the terminal on the map, block access to the mobile and erase all its data, save a backup and receive personalized automatic alerts.
This app is no longer available in the Google Play Store, but you can download it for free from its official website.
Android security guide: make your mobile as secure as possible
Find my Google device
Google is the creator of another app with which you can spy, or simply check, the location of a mobile phone. We refer to Find my device, a very useful tool with which you can easily locate your lost or stolen mobile.
In order to access the location, the mobile must be associated with the same Google account as the device from which you want to monitor it. Also, you must be connected to the Internet and have both location and Find my device enabled. Afterwards, you will only have to download the app or access its website to see where the mobile is located, play a sound to find it, block it or delete all its data.
Tools from the manufacturers themselves
Finally, there are manufacturers that also integrate tools to know the location of the device in their devices. The best proof of them is Samsung and its Find My Mobile feature, with which you can easily locate where the terminal linked to the account is located.
With Find My Mobile you can even track mobile location, retrieve calls and messages, unblock it if you have forgotten your PIN, password or pattern or block it if you want no one to be able to access it.