If you are fed up with Spotify, check all the alternatives you have and you did not know.
There is no doubt that Spotify is one of the best streaming music services that we can findHowever, it does not mean that it is the only good there is. In the Google app store there are many other options that have nothing to envy to Spotify. Although, if what you are looking for is something cheaper, you could see our article on how to have Spotify Premium cheaper.
On the contrary, if what you want is to leave Spotify behind and try something new, in this article we will show you the 9 best streaming music alternatives that you can find for Android.
Top alternative apps to Spotify
It doesn't matter what style of music you like, or if what you are looking for are podcasts, with these 9 apps you can listen to everything you want without the need to have Spotify on your mobile.
Tidal
We start this list with an excellent application. Tidal is an app that has more than 70 million songs, unlimited skipping, offline playback and much more. Although these features are paid, Tidal offers you a free 30-day trial.
What makes Tidal different is that its owners are true musical artists, making it an app with an excellent projection in the near future.
Deezer
Deezer is another excellent option, since in addition to having millions of songs and podcasts available, it has a function similar to the Shazam app called SongCatcher to identify the name of songs that are playing.
Deezer It has the option of dark mode, which allows you to save your mobile battery.
SoundHound
SoundHound has been downloaded over 300 million times worldwide, its success is due to its simple interface and large number of functions. For example, if you come from Spotify, you can automatically add the playlists that you had on that service.
As well It has a function called LiveLyrics that shows you the lyrics of the songs while they reproduce.
Stingray Music
Stingray Music It may be the least popular app on this list, but that doesn't detract from its merit. It is an app that focuses more on channels, where you can only listen to music of the genre that you like. These more than 2000 channels They are divided by artists, keywords, musical genres, etc.
Pandora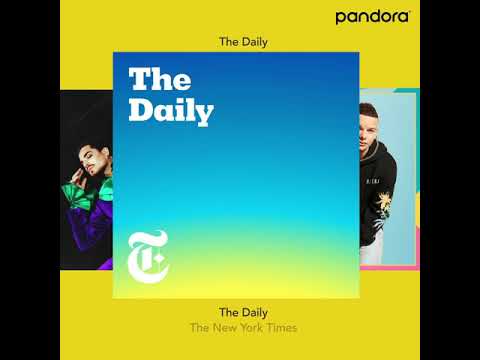 Another of the most popular music streaming apps is Pandora, with more than 100 million downloads, Pandora is very similar to Spotify, with two types of Plus and Premium plans.
Pandora allows you to search, play, skip, pause, and adjust the volume through simple voice commands.
Soundcloud
If what you are looking for is the greatest variety of songs, SoundCloud is the streaming platform with the most music and audios in the world. We talk about more than 200 million audios, between songs and podcasts. That little known artist that you can't find on Spotify, surely SoundCloud has it.
Youtube music
Of course we could not leave out the giant Youtube music. This app has el best and smartest search engine of allSimply say a word that identifies a song or part of the lyrics and you will surely find it.
Amazon Music
The best thing about Amazon Music is that comes included with your Amazon Prime subscription, which is a great advantage over the rest of the apps. If you want to know all the advantages that Amazon Prime has, enter here. In addition to this service, Amazon offers Amazon Music Unlimited which has a greater variety of songs and access to exclusive releases.
Apple Music
Finally, we have Apple Music, an app that many are unaware of is available for Android users. Apple Music has a great variety of songs that you do not have to envy to any other app. Its functions are similar to the rest, but unlike the other apps, Apple Music offers 3 months free instead of just one as long as you're using it for the first time.