Fast games with more players, this is how the best .io games that we recommend in the following lines are characterized.
The .io games were born as games with simple and fast dynamics for web browsers. The first to succeed was Agar.io, but his path has been followed by many more titles that we are going to recommend in this article.
Before telling you what they are, we must explain that .io games are simple games, with very fast games and usually played in multiplayer. These characteristics make them ideal for those moments when you just want to have fun, you just need to have fun with a game that does not require much effort and does not make you think too much.
After knowing this information, we will see what they are the best .io games that you can play on your Android mobile or tablet.
The 13 best Android games to play at home with family and friends
Snake rivals
The first .io game that we want to recommend is Snake Rivals, in which your goal is to convert the snake you control in the largest in the place. To do this, you have to bring it closer to the apples that are scattered around the 3D scenarios that make up the game.
In Snake Rivals there are different modes available: Classic mode, in which you will have to eat all the apples you can; Campal Battle, in which you will have to be the last snake to preserve life; o Gold Rush, in which you will have to get the maximum number of ingots possible.
If you want to have fun in a group, you can create a online game to play with your friends. Furthermore, you can also customize your character by choosing from dozens of different designs and elements.
Agar.io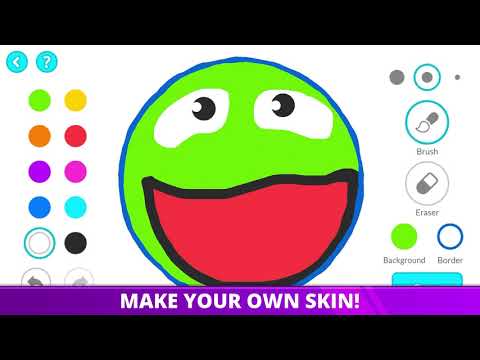 We said it at the beginning, Agar.io became the first game of this form to achieve popularity among users. It did it through a simple operation, since everything consists of handling a point that must eat the rest to become the greatest. In fact, we came to recommend it to you already in 2015 as one of the most addictive games of the moment.
The funniest thing about this game is that you also have to avoid the attack of the rest of players who play online. To do this, you can reduce your size, move around the stage and use some secret appearances with which to mislead your rivals.
Warriors.io
Battle Royale titles are among the most popular among video game fans. One of them is this Warrriors.io, with miniature troops facing off on the battlefield for victory. There are up to 68 unlockable soldiers, 50 different types of pistols and weapons, power-ups, and outfits to choose from.
This title respects one of the main characteristics of .io games, that of quick games. You won't need much time to gather your team, start and finish the showdown, so you can play any time you have free.
AXES.io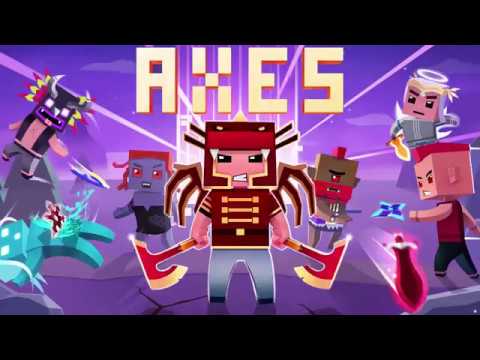 In our list of best .io games for Android is also AXES.io, another Battle Royale in which you will have to defeat your enemies by throwing axes at them. The goal is easy: you have to kill all of them until you are the only one standing. We are talking about an online multiplayer game, so the rest of the players will be real, not bots.
Among the features of AXES.io we find simple controls, online or offline play, 2 minute quick battles, different game modes, more than 40 types of weapons and more than 20 unique heroes, among many others.
Noodleman.io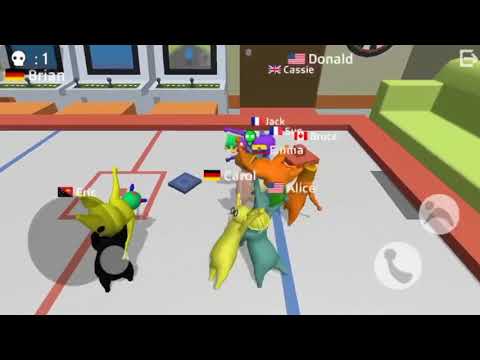 More than 5 million downloads in the Google Play Store accumulates Noodleman.io, a game with the most curious characters that the one who stays alive until the end wins. How can you finish off the other players? Well, catching and throwing them from the play area. Not everything consists of attacking, you will also have to defend yourself against your enemies before they throw you out.
As a good .io game that it is, Noodleman is based on quick games and multiplayer with users from anywhere in the world.
diep.io
The creators of Agar.io are also responsible for diep.io, another .io game in which you are the in charge of controlling a tank that must destroy all the blocks that are on the way and also with rival tanks. To achieve this, you can make use of different weapons, such as missiles, submachine guns or weapons that fire in all directions.
Little by little, you will improve your experience with Quick games in which you will face dozens of players of all the world. Free, easy to play and entertaining, what more could you ask for from diep.io?
Slither.io
Slither.io reminds us of the classic Snake that we played on Nokia mobiles years ago. In this title, you must control the movement of a snake through a scenario in which there are also other players. If your snake's head touches another player, your character will die immediately. Instead, If it is someone else who collides with you, you will stay alive and he will die.
Therefore, Slither.io requires great skill to dodge the rest of snakes around the playing area. It sounds simple, but requires more attention than meets the eye.
Paper.io 3D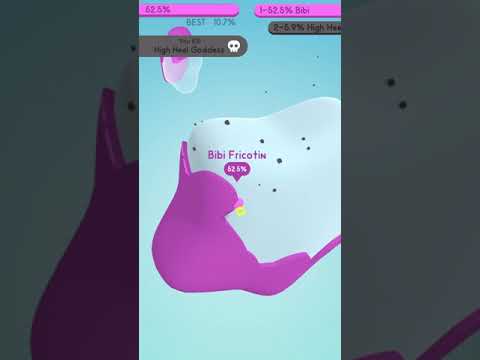 One of our favorite .io games is this, Paper.io 3D, in which you will have to paint with your representative color as much as possible from the playing area. You can create unique 3D shapes, but all this while avoiding the area of ​​rival players and trying to collect the stars that appear on the screen.
The 5 best retro games you can play on your Android
Cat and Mouse.io
The classic game of cat and mouse is also available for Android with this game called Cat and Mouse.io. In this title, you are a mouse that must prevent the red cats moving around the stage from touching you and, in that way, they infect you. To do this, you can get on different blocks, hide behind them and, above all, run.
As in the other .io games mentioned above, you will win the game if you are the last mouse to survive the evil characters. Can you survive among so many characters without being infected?
Nebulous.io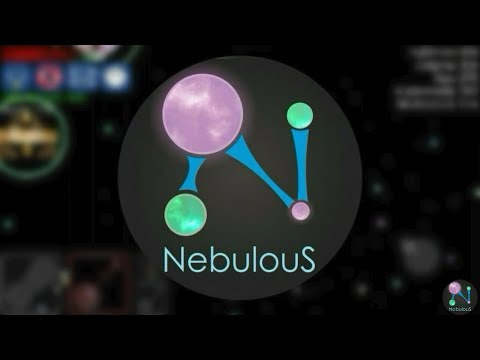 The premium competition also in Nebulous.io, a game in which only the drop that stays alive until the end wins. That's right, in this .io game you are a blob that moves through a stage where there are other rival blobs. To win, you must go eating the little ones and collecting the points that are located throughout the playing area.
You can play Nebolous.io with your friends, as the online games are up to 27 players. If you're not interested, you can choose from other game modes such as Capture the Flag, Survival, Soccer, and Domination. There are more than 500 different skins, go playing and winning games to get all of them.
Fish Go.io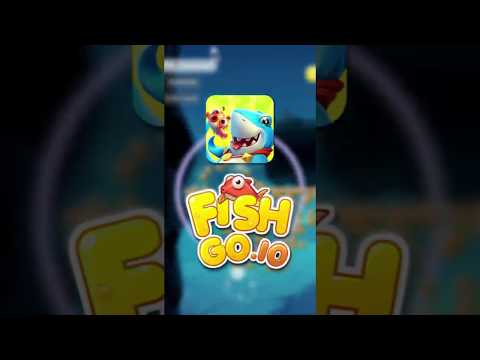 In this survival game The winner is the one with the largest school of fish, that is basically Fish Go.io. But not everything is as easy as it seems, because later you will have to move through the sea and avoid the attack of the hungry sharks that are in it. It is a multiplayer game, so you can compete with your friends online to see who is the winner.