TikTok is not only determined to dominate mobile phones, it also made it a goal to conquer televisions. And this conquest has already begun: Android TV devices already have a native TikTok application tailored to the needs of the big screen. Availability is limited at the moment.
It was undoubtedly one of the most controversial apps of 2020, but also one of the most successful due to the pandemic. And it is that TikTok is specially designed for swallow video content from mobile: just a few seconds to learn how the interface works; with another few seconds for the TikTok algorithm to learn how to serve recommended videos. And the next step is bring multimedia consumption to TV too: the Android TV app is ready.
TikTok for Android TV, vertical videos adapted to the big screen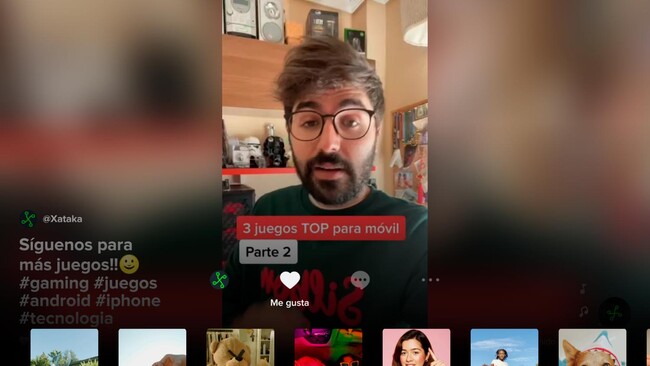 Since the orientation of the screen is different, in Android TV TikTok chooses to offer the video centered vertically with padding bands on the sides (for the description and data of the soundtrack). Further, the way of use changes its meaning: to switch between the videos use the side arrows; with the upper one to access the account options and the lower one to interact with the content.
The operation of TikTok on TV is adequate given the characteristics of the device. With the app, identical recommended videos can be viewed with the simplicity of passing them one by one with the remote control. What don't you want to be changing? TikTok for Android TV has an automatic mode so that playback never stops.
Access to favorites, uploaded videos, the app allows you to dive between the different categories, it is possible to read the comments (can not comment) and there is also the option to access the profile of others to follow them. Y without being able to upload new videos, that remains for the mobile and for the web browser.
The TikTok app for Android TV is now available, but it will most likely not appear to install: moment distribution is limited. Of course, you can easily install the APK on your device if you download the application from APK Mirror.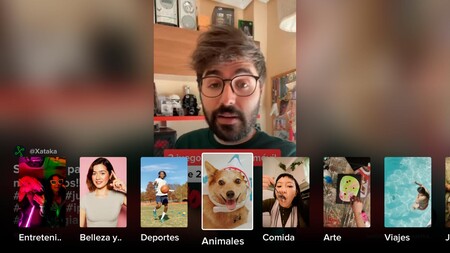 You must bear in mind that playback is not active in all countriesSo maybe you open TikTok on your Android TV and don't have access to videos In Spain it works correctly.
TikTok for Android TV
Via | Android Police