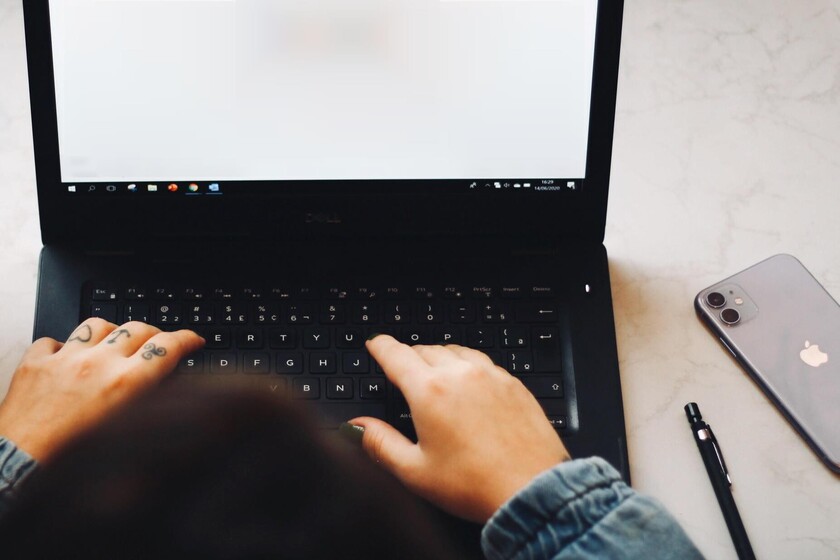 That Windows 10 gets along better with Android than with iOS shouldn't be a secret to anyone, after all, Apple's ecosystem is so closed that it sometimes suffocates a bit. But if you are one of those who have an iPhone and still want to have a certain level of continuity between mobile and computer without using macOS, there are options.
Options that are all courtesy of Microsoft, which curiously has a battery of quite outstanding mobile applications, and that although they do not offer the same level of integration that they offer you when you use Android, there is still a lot they can do for you.
Continue on PC
This app is an essential if you need send links from your iPhone to your computer instantly and without having to resort to sending emails to yourself, or saving a note in another application.
You will have to install Continue on PC from the App Store and then connect your mobile to Windows 10 with the Your Phone application following the instructions on the computer. Once configured, you just have to use the share button on iOS from any browser and select "Continue on PC" when you want to continue looking at any link you were seeing on the iPhone on your PC.

You can connect your iPhone to multiple Windows 10 computers, and when you choose "Continue on PC" to share a link, you can choose which PC you want to send it to. The link will instantly open in your browser, or a notification will be displayed in the Windows 10 Action Center.
Microsoft Edge
If you are one of those users who decided to move to the new Microsoft Edge after the move to Chromium that the browser made in 2019, you are probably happy with its performance so far. I made it my main browser a long time ago, and in addition to using it on Windows 10 I used it on Android and now also on iOS.
A big advantage of this is that you can sync Windows 10 Edge with iOS Edge to have not only favorites and passwords between devices, but also collections, open tabs and browsing history.
You need to sign in with your Microsoft account in both browsers and it will be done automatically, however, history and tab syncing must be activated manually in both Edge for iOS and Edge for Windows 10.
On your mobile you do it by going to Settings> Your Microsoft account name> Synchronize. Activate all the options that interest you and then do the same in Windows. You just have to open Edge and look for Synchronization in the profiles options, you can do it directly from this link.
With that done you can see all your Edge tabs on iOS on Windows, and all your Windows tabs on iOS. You can also review all your browsing history between both devices.
Another very useful function is the collections, basically folders within the browser in which you save all the links you want to read later or have on hand. Collections also sync across devices.
Microsoft To Do
If you don't use Mac, the iOS notes application is going to be a bit short if you want to share them to your computer, in that case, and although there are many third-party options, one of the best and simplest is Microsoft To Do.
It is ideal for save notes, manage to-do lists, and create reminders. It syncs across any device, and integrates seamlessly with Windows 10, with an interactive tile in the start menu.
OneDrive
A disadvantage of the continuity between iOS and Windows versus what happens with Android, is that the Your Phone application is useless for almost nothing, and we cannot do things like see our photos of the mobile directly on the computer instantly.
However, a pretty good option to this is to simply use OneDrive as a cloud storage service. The OneDrive app for iOS supports instant image upload, that is, you can activate it to upload all the photos you take to the cloud automatically, and of course, it supports synchronization between devices.
Now if you don't have a paid storage plan and can't afford to upload everything, always you can use OneDrive as a simple and extremely fast way to share files between iOS and Windows 10.
For example, in Windows 10 I sync my image folder directly to OneDrive and keep it backed up in the cloud. If I take a photo or have any image on the iPhone that I want to see on the computer quickly, what I do is use the share button, select OneDrive and upload to my images folder and in a few seconds I have the photos selected in the Explorer Windows.