Google Fit can now measure your pulse and respiratory rate using the mobile camera ... if you have a Pixel.
Now you don't need a smart watch or bracelet to be able to measure your heart rate, nor a specific device that allows you to know if there is some kind of problem in your Breathing frequency. Google has updated its health and sports app, Google Fit, to add a nifty feature that allows measure heart and respiratory rates using the mobile camera
This function is available from today in the Pixel devices, and the company intends to expand its availability to models from other firms over the months.
So you can measure your heart and respiratory rate with Google Fit
As the company itself specifies in its official blog, the new function stands out for its Easy to use: to measure the respiratory rate, simply place the head and upper torso visible to the front camera of the mobile, and start breathe normally.
And, if you want to measure your pulse, you just have to place your finger on the rear camera lens.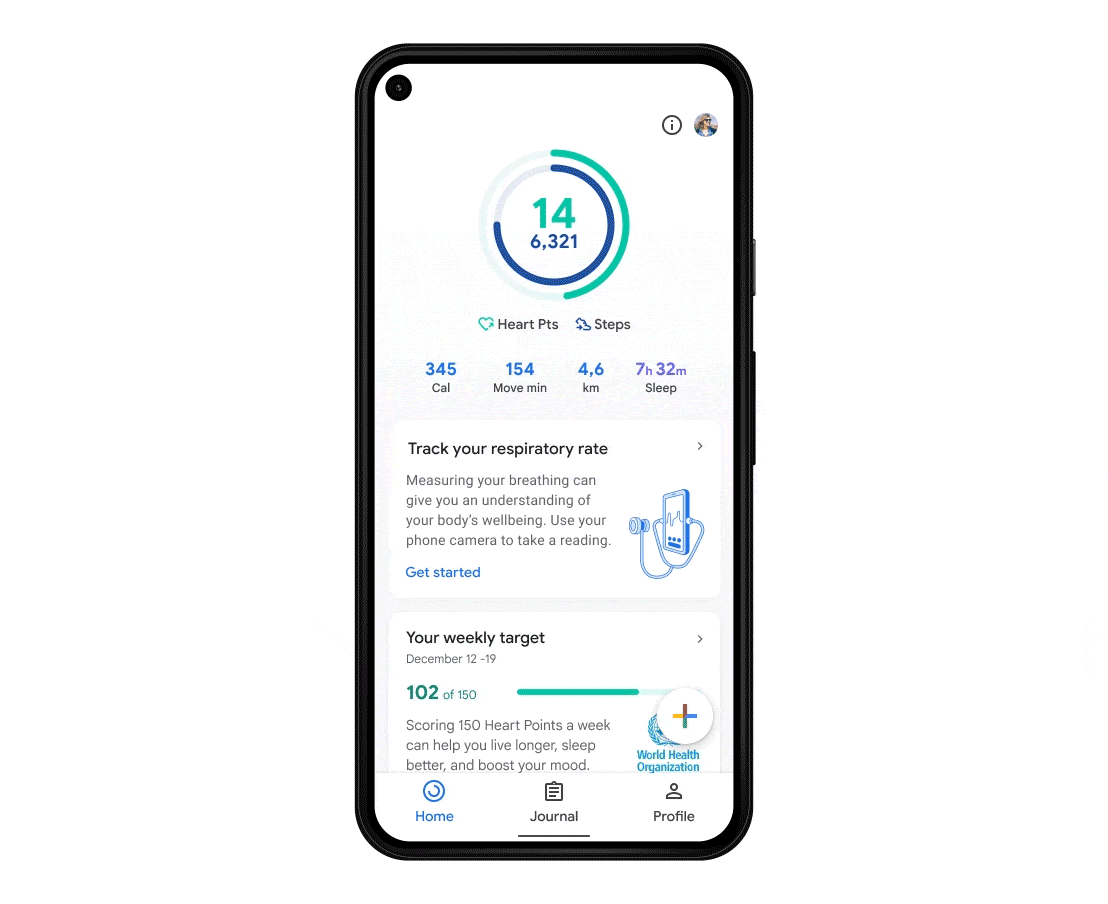 Although Google seems to be convinced of the reliability of this system, it specifies measurements are not intended to be taken as medical diagnoses nor should they be taken as a reference when evaluating diseases or health conditions.
For its development, the company has worked relying on Clinical studies that have served to validate its reliability. Therefore, they affirm, it is possible use them in a wide variety of day-to-day situations. And it is that factors such as the skin tone, age, or scene lighting.
They ensure that the functions have been created in such a way that sensors are capable of tracking any signal, no matter how small, in each captured pixel, to more precisely analyze aspects such as chest movements, or subtle changes in the skin color of the fingers.
Once the measurements have been made, they will be stored in the application and will be accessible at any time through a registration included in Google Fit. To be able to access this function, you just have to install the latest available version of Google Fit, whose deployment will begin through Google Play in the next few hours.