After many rumors and some leaks, here are the first images of the OnePlus 9 with a level photo module ... Signed by Hasselblad!
We have been listening for weeks, even before the end of 2020, hearing siren songs that anticipate the news of a OnePlus 9 that should not take long to be officially presented, especially due to the general advancement of the entire industry with the Xiaomi Mi 11 and Galaxy S21 already among us, but even more so if we attend to the increased quality of leaks coming from China.
We first saw sketches of its design and soon after we learned that there would surely be up to 3 OnePlus 9 models in an unprecedented "xiaomization", especially in a brand that until recently launched only two smartphones per year, but now they have been sold even prototypes already assembled and functional and this weekend have begun to appear images of the most performance models that, beware, they will advance in the most 'classic' from the noble range, the superlative mobile photography.
In fact, it seems that OnePlus will opt for a design with familiar lines, elegant and without fanfare, opting for a bright silver hue that we have already seen in all the prototypes and seems to be the one chosen as the flag, integrating a large rectangular photo module in the upper left of a clean rear.
Someone has sold a prototype of the OnePlus 9 5G for more than 5,000 euros
Not only have we been able to see this rear, since several images and a video have been leaked that shows us a front with curved screen in what is now called "Cascade construction", which according to rumors would measure 6.55 inches and reduce the bezels to the maximum without losing the quality of a Fluid AMOLED panel with high frame rates and HDR10 +.
On the side you can also see the chassis with its metal frame where the front and rear glasses are set, with switch Alert Slider house brand, which will continue to be present in the new models.
Here we leave you with a few photographs of this OnePlus 9 so you can see it in detail:
The most striking thing is not that OnePlus maintains its DNA despite folding to launch several models of its OnePlus 9, but that this prototype shows a photographic module signed by the Swedish company Hasselblad, a specialist in professional photography.
In any case, undoubtedly the most striking of this prototype of the OnePlus 9 in what could be its most performance variant, is the quadruple photographic module that 9to5Google taught us, with additional sensors and a double LED flash, which presents the banner of a Hasselblad firm that he had not returned to the smartphone market since his Moto Mod known as Hasselblad True Zoom.
It is an unexpected agreement, and it is that indeed Hasselblad had not shown up for the appointment with the mobile industry from his accessory for the Moto X, but this signature assures OnePlus one more point in the photography section, like the one sought by Sony or Vivo with ZEISS or Huawei together with Leica.
And is that Hasselblad could sign the opticians of the most expensive and powerful model of the OnePlus 9, finally offering that leap in photography that all OnePlus users asked the brand for a long time. Yes, sure will have a price, and hence the commitment to having a more affordable version of the OnePlus 9.
For now, and while OnePlus continues to operate the machinery of the hype, We leave you with the filtered video for you to enjoy with all the details of what the OnePlus 9 Pro would be before its presentation: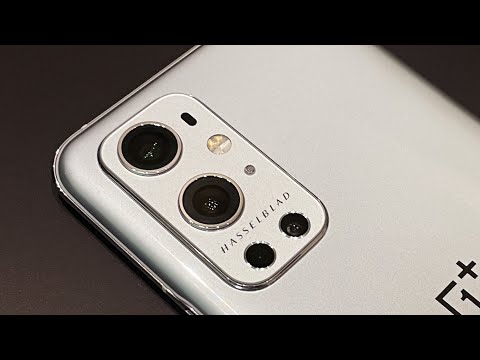 Filtered in full the supposed specifications of the OnePlus 9