Twitter permanently suspends Donald Trump's account after being the biggest speaker during his tenure
Get link

Facebook

Twitter

Pinterest

Email

Other Apps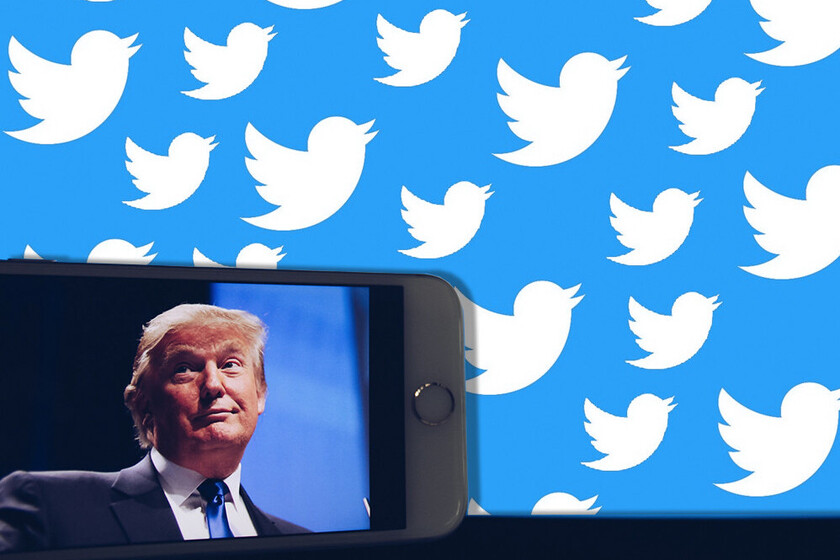 Twitter ad last night the permanent suspension of Donald Trump's account on the social network, @realDonaldTrump. It is one of the news of the year, because hHe has served as a great speaker to the still president to launch his political messages during his tenure.
Of course, the decision is not strange in the context in which there have been other blocks such as those of Facebook and Instagram, which have also been announced indefinitely. If for Zuckerberg that Trump continues to use his platform during the transition of power posed "simply too great" risks, Twitter has suspended it "due to the risk of further incitement to violence".
Goodbye to a huge speaker: the decision that fuels the debate on freedom of expression
When Trump announced that he was running for president in the Republican primaries, he had less than three million followers. When his account was suspended, it was close to 90 million. This figure indicates the enormous growth that the president has had in the social network. Something logical seeing the figure it became in 2016, but also seeing how it has been used.
During the period of these four years, Trump has been able to express himself with practically total freedom (thanks to a special status that ends in January), until Twitter considered that they had to change their policies regarding him and usually in the context of the pandemic, labeling two messages from the president as 'potentially misleading'.
From there, Trump pulled out of his sleeve a plan to force social networks to stop "censoring" or expose themselves to the thousands of lawsuits that until now were not processed for the protection granted by 'Section 230' .
During the electoral period, Twitter started labeling Trump's tweets as misleading, when he began accusing Biden and the Democrats of electoral theft. In addition to tagging them like this, the tweets were not displayed by default, and it was the user who had to click to see them.
Now, Twitter considers that the messages posted on the social network during the assault on the Capitol "violate the Glorification of Violence policy and the user @realDonaldTrump should be immediately and permanently suspended from the service ".



Our decision is that the previous two Tweets could inspire others to replicate the violent acts that took place on January 6, 2021, and that there are multiple indicators that are being received and understood as an encouragement to do so.



As expected, the decision has been highly applauded by many users of the social network, while there are also many experts in freedom of expression who consider that what the social network has done is censorship, and that it should not be private companies that decide this, but, for example, judges.


Share

Twitter permanently suspends Donald Trump's account after being the biggest speaker during his tenure


Topics
Social networks and communities


Get link

Facebook

Twitter

Pinterest

Email

Other Apps