Twitter buys Revue, a newsletter platform with which it wants to promote monetization on the social network
Get link

Facebook

Twitter

Pinterest

Email

Other Apps
Twitter has announced that its latest purchase is Revue, a newsletter or newsletter platform where you can generate free shipments or paid subscription newsletters. From today, Twitter will make all Revue Pro features free, and lowers the commission of paid newsletters to 5%.
In this way, the social network seeks to grow where other actors such as Substack have burst in with great force last year and before, making it possible for journalists to leave their media in large markets like the United States to start an adventure on their own.
Twitter still far from YouTube, Twitch or Substack in monetization, but promises to improve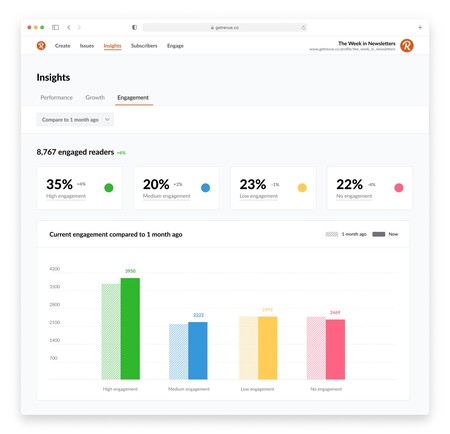 In the statement, Twitter says the company is "in a unique position to help organizations and writers grow their readership faster and on a much larger scale than anywhere else." However, something that is missed on the platform is the possibility of financially supporting a writer or anyone with a one-time payment or recurring subscription.
On platforms like Twitch or YouTube, There has long been the option of paying creators beyond following or subscribing for free. Twitter, where such a model fits perfectly, has taken a good step with this from Revue, but integrating a function like the rest in the Timeline and in the user profiles is where the money could really be for many people. Another option could be payment accounts whose contents are unlocked when paying the payment of an amount, as happens in Patreon or Onlyfans.
In this sense, Twitter mentions that, "for those who seek to generate income, we are creating a lasting incentive model through paid newsletters. Bringing Revue to Twitter will enhance this offer" and "audience-based monetization is an area in which we will continue to develop new forms of support, either to help expand sources of income. "
It has not been the only announcement of Jack Dorsey's in the last hours, since yesterday they announced the launch of Birdwatch, a platform with which detect misleading content with the support of the community.
Get link

Facebook

Twitter

Pinterest

Email

Other Apps