Get link

Facebook

Twitter

Pinterest

Email

Other Apps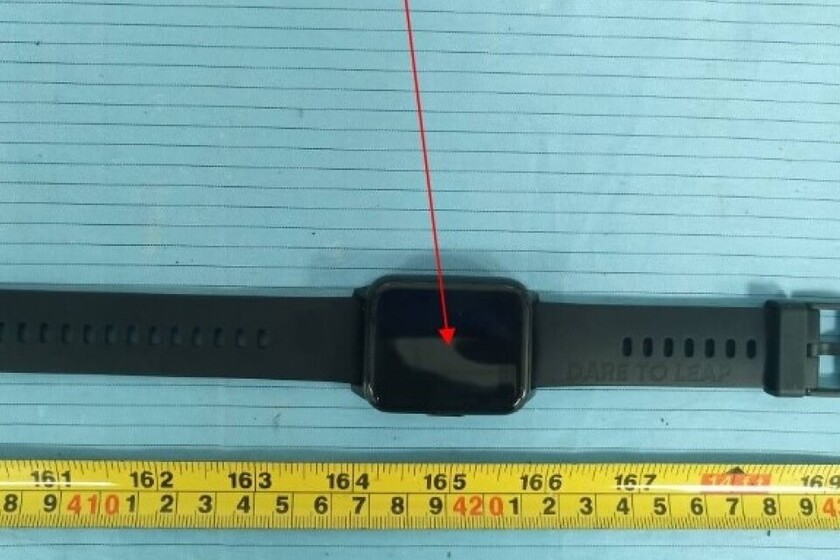 After the equator of 2020 Realme presented the Realme Watch, your well-priced smartwatch. As GSMarena reports, the specifications and design of the second generation of Realme Watch have just been almost completely filtered, after passing through the FCC.
This Realme Watch 2 would bet again on a rectangular design, in addition to TFT technology on its panel, noting that it will be a fairly inexpensive proposal. Let's go over the leaked specifications and features of this Realme Watch 2, a future alternative to rivals from Amazfit, Huawei and others.
TFT panel and rectangular design, a familiar formula
The Realme Watch 2, according to information leaked by the FCC, will have a 1.4-inch panel with 320x320 resolution and TFT technology. According to the numbers, it will be an identical panel compared to the last generation, to which we take out in its corresponding analysis, some other hits regarding the visualization.

The battery of this watch will be 305mAh, practically double the previous model, which had 160mAh. The Realme Watch offered us a week of use, even two if we did not press too hard. With an extra 145mAh, it shouldn't be difficult to skip the month of use, as long as there isn't much higher load of sensors or operating system.
The design will be similar to the previous model, although the dimensions vary slightly, with the Realme Watch 2 being somewhat larger
Regarding its design, the filtered image reveals that it will be rectangular, and the FCC information indicates that it will have measurements of 257.6 x 35.7 x 12.2 mm, slightly larger than the previous model. It will connect via Bluetooth 5.0 BLE and, although there is no date yet for its official presentation, it should not be too far away.
Via | GSMarena


Share

The Realme Watch 2 can be seen in images and its specifications are revealed


Get link

Facebook

Twitter

Pinterest

Email

Other Apps