Get link

Facebook

Twitter

Pinterest

Email

Other Apps
We bring you a series with a certain air to Westworld.
HBO has given us great series throughout its long existence, but perhaps one of the most original and surprising is Westworld. This series created by Jonathan Nolan and Lisa Joy with JJ Abrams as executive producer presented us with a first season in which the film of the same name inspired the idea of ​​a park where androids powered by powerful artificial intelligence served as hosts for human beings let off steam with their most primal instincts.
In the following season the concept of artificial intelligence evolved, the identity of certain hosts and guests and the scale of something that was much larger than a simple park. In 2020, the third season arrived, which completely changed the focus of the series based on the concepts presented in previous seasons, something that did not sit well with the fans, being the most discussed season of the series.
Westworld is a unique series, no doubt, but HBO luckily has a very extensive catalog and that is why while a fourth season of the series is in pre-production, we bring you the series most similar to HBO's Westworld.
Devs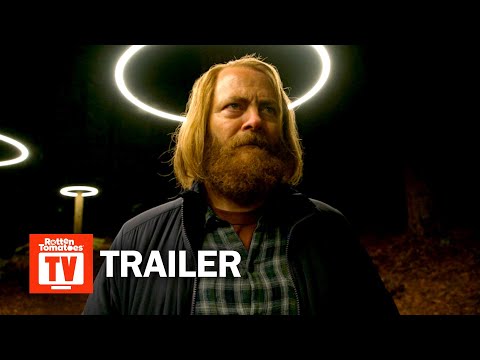 Although at first glance they are very different, many are the concepts they share Devs and Westworld. This creation, the work of Alex Garland, master of sci-fi, tells the story of a computer science and a megacorporation, which is developing a program that will change the world. The lines between reality, simulation, and the concept of free will are more blurred than ever.
Year: 2020.
Seasons: 1.
Episodes: 8.
Approximate duration: 50 minutes.
Counterpart
Counterpart is an espionage series about a mysterious world that hides under the surface of our lives. Howard Silk is a modest worker for a United Nations spy agency in Berlin. When Howard discovers that his organization hides access to a parallel dimension, he finds himself engulfed in a world of intrigue, danger, and betrayal where the only person he can trust is his other self from the parallel world.
Year: 2018
Seasons: 2.
Episodes: 20.
Approximate duration: 50 minutes.
Watchmen
One of the funniest things about Westworld, especially in its first season, was making your own theories about who's who, what happens, and how the pieces fit together. One of the series that has best known how to play with the viewer, play with theories and have incredible final revelations that subvert the viewer's expectations is Watchmen.
Year: 2019
Seasons: 1.
Episodes: 9.
Approximate duration: 50 minutes.
True detective
If we look for another iconic series whose first season is very different from what the series later offered, that True detective. With a first season that is the most masterful you can see in your life, this series proposes mysteries around police investigations.
Year 2014
Seasons: 3.
Episodes: 24.
Approximate duration: 50 minutes.
Get link

Facebook

Twitter

Pinterest

Email

Other Apps