Get link

Facebook

Twitter

Pinterest

Email

Other Apps
The Xiaomi Mi 11 make a strange noise when playing music.
The activity is frantic within the Chinese manufacturer Xiaomi since after presenting at the end of the year in China its new flagship, the Xiaomi Mi 11, a few days ago it announced an event where they will present the Xiaomi Mi 11 Lite and the global version of the aforementioned Xiaomi Mi 11.
Now we have just learned that some Xiaomi Mi 11 users are informed of a bug that causes the terminal to do a strange noise when playing music.
Users detect a bug in the Xiaomi Mi 11 with music playback
At the end of last year the new flagship of the Chinese manufacturer was presented, a Xiaomi Mi 11 that was the first terminal to have a new Qualcomm processor, the Snapdragon 888 of which we already told you which terminals were going to mount this powerful processor.
The Xiaomi Mi 11 began to be marketed on January 1 and this same week as they tell us in Gizchina they are beginning to receive comments from many users notifying that the terminal makes a strange noise when playing music.
Something really curious about this failure is that the terminal only makes this noise if the user exercises pressure on the back cover while playing music.
Xiaomi has wanted to explain why this failure occurs and this is because the internal structure of the Xiaomi Mi 11 is different from that of other terminals since it has a special rear cavity which allows all that internal space of the back cover to act as a cavity for dual stereo speakers.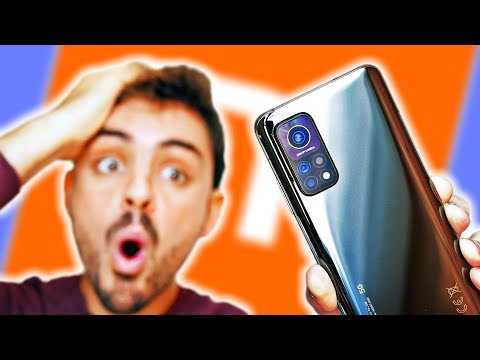 In this way, the deformation caused when we press the rear part of the terminal will affect the entire rear cavity, reason why this noise is produced by pressing on it.
For this same reason, if the user quickly releases the battery cover after holding it down it will also generate such noise.
From Xiaomi they tell us that this noise will disappear after 5 to 10 seconds and recommend that users avoid squeezing the rear of the terminal hard so that this noise does not occur.
Get link

Facebook

Twitter

Pinterest

Email

Other Apps