Get link

Facebook

Twitter

Pinterest

Email

Other Apps
They are two mobiles with similar characteristics that Samsung launched the same year, but which one is the best? Discover the main differences between the Galaxy S10 and the Galaxy A51.
With a wide variety of designs and functionalities Samsung has managed to monopolize a large part of the mobile market, however many of its models at first glance are almost identical. For this reason we have prepared a comparison in which we show you the main differences, advantages and disadvantages that exist between the Galaxy S10 and the Galaxy A51.
The Samsung Galaxy S10 is a high-end mobile that went on the market in April 2019 causing surprise with its incredible sales, for its part the Samsung Galaxy A51 was launched in December 2019 with great sales expectations for the success that its predecessor, the Galaxy A50, achieved in its first year of life.
These two mobiles represent two totally different personalities, but they also share characteristics such as functionality, design and innovation. However one of them takes the lead with its excellent operating system, the great capacity of his memory, its indisputable quality and its beautiful design.
In this comparison you will discover the main advantages of each of the mobiles: the best camera, the largest capacity, the lightest, the cheapest, the battery with the longest durability, the strongest exterior and mainly our suggestion about which one you should buy, we also tell you where you can find it to buy it immediately and with one of the best prices.
Design and screen, which is the most stylish and resistant?
These two specimens are relatively very similar in terms of exterior design, However the Galaxy S10 has a strong aluminum built body with an infinite screen and borderless aesthetics, while the Galaxy A51 is made of metallic plastic with a contoured display The same color as the body of the mobile, both have a Gorilla Glass screen that is much more resistant to damage than other mobiles.
The Galaxy A51 has a larger screen, which may provide a better user experience, but makes it less practical and heavier. With a slimmer and slimmer screen the Galaxy S10 is easier to handle and transport, in addition the resolution of its screen is by a significant percentage better than that of the A51, which offers you a complete user experience. This mobile also has a design dust repellent and water resistant that protects it from splashes or a few drops of rain.
In theory, the winner of this game is the Galaxy S10 with its aesthetic design, its lightness, the resistance of its materials and the excellent resolution of your screen.
Cameras with details and color balance
The strongest opponent in this category is the A51 with which you can get images with more details, this is thanks to its high-resolution quad main camera with 48 megapixels and large aperture which helps to avoid blurred shapes. Also, if you are passionate about photography, the aperture of its lens allows you to create portraits out of focus from the background more easily and focus on the person or object to be captured.
For its part, the Galaxy S10 offers you a better color balance, for both photos and videos, this thanks to its dual LED flash which is formed by two LEDs of different tone. It also has continuous autofocus when you shoot long movies, which keeps the moving image in focus and sharp. Both phones have a front camera with decent sensors that they will allow you to take good selfies, as long as you are in places with good lighting.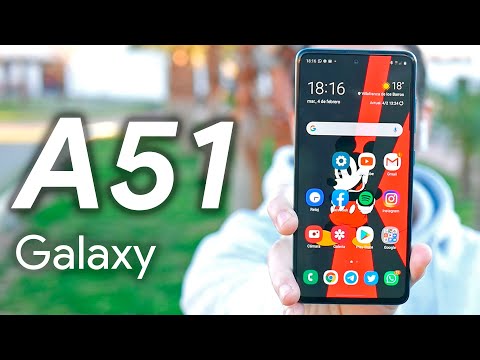 S10 wireless charging battery vs A51 performance
Both mobiles have fast charging which will make you have to wait less time to fully charge them, the first part equivalent to 50% of the battery will be charged in just 30 minutes. The A51 has a 4000mAh power battery that guarantees greater durability and performance, for its part the S10 has a 3400mAh power battery that although it is lower than that of the A51, guarantees a full day of use without any problem.
Plus the Galaxy S10 includes a wireless charging kit, to replace the battery of your device simply by placing it on the charging base. It has an ultra-saving mode with which you can continue using your mobile when your battery is low, for a long time and without fear of it turning off. You can even use it as a wireless station to charge other of your electronic devices, thanks to the reversible wireless charging, with which the Samsung Galaxy S10 would be able to charge the iPhone XS battery faster.
Fast processor and memory with large storage capacity of the Galaxy S10
The A51 leaves a lot to be desired with only 4GB of RAM, 128GB of internal storage that reduces the ability to store files and apps on the device, even the data processing speed is below the S10 with the Exynos 9611. It has a slot external memory standard, in order to expand the internal storage, which could be a solution for the little storage that this mobile offers.
With 8GB of RAM, 512GB of internal storage, which is more than double the capacity of the A51, the S10 is positioned as the winner of this section allowing you to store a large amount of files, data and apps. Also for the indisputable data processing speed of the Exynos 9820, one of the best Samsung processors of 2019.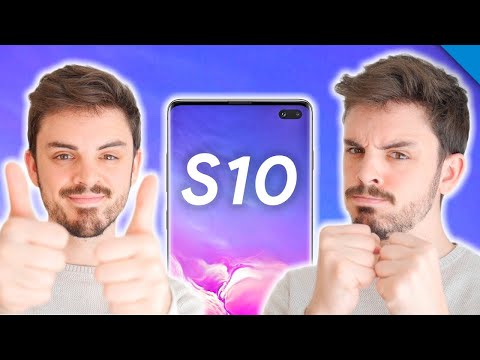 Classic and functional connectivity
In this section you won't be able to find big differences to make your decision, rather the opposite, since both lack the latest technology in connectivity that is the famous 5G, have the classic 4G LTE that characterizes the most powerful mid-range mobiles of the moment. They also include fingerprint scanner that allow identifying the user, NFC, USB Type C, Bluetooth 5.0, dual-band Wi-Fi and classic input headphone jack.
Perhaps the difference to give a verdict between these two mobiles would be the reverse charging mode that the Galaxy S10 has, which gives you the ability to charge other devices wirelessly and quickly.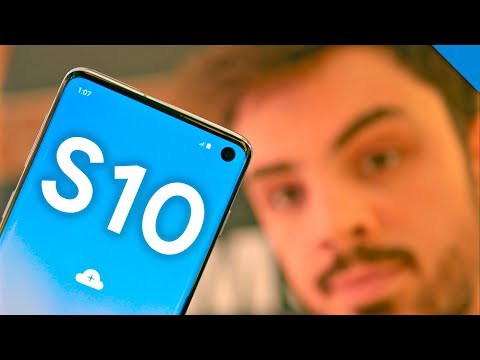 Other features
First of all, an important and vital element is to make sure that your mobile will continue to work without any inconvenience for the next few years, this is something that both mobiles comply with, since both the A51 and the S10 are on the official list of Samsung mobiles that will receive Android updates for at least 3 years.
A peculiar feature of the Galaxy S10 is that has a built-in stereo speaker, which gives you unmatched and independent sound from both headphones, thus creating a fascinating atmosphere and a better sound experience as a user. It also offers you a faster download speed than that of most similar mobiles and as we mentioned in one of the previous sections, this mobile is repellent to dust and water resistant without becoming submersible.
Samsung Galaxy S10 vs Samsung Galaxy A51, which one should I choose?
Throughout this comparison you were able to discover the main differences, advantages and disadvantages of each of the mobiles, however if you got here and still don't know which mobile to choose, right away we leave the final verdict so you can run to buy the one we consider the best mobile of this comparison.
The nominee for the best mobile is the Samsung Galaxy S10, since this in addition to having a clean and stylish design, it is very light and thin with no borders around the screen. It has cameras that, although they are not the best on the market, are considered quite good thanks to their components such as the dual LED flash. Has a 10% faster processing speed than A51, 384GB more internal storage capacity, 4GB larger RAM memory And if that were not enough, it includes a stereo speaker, wireless charging accessory and reverse wireless charging system.
The Samsung Galaxy S10 passes the resistance, quality and design test with flying colors. We know that it is a mobile with a higher price but in return you can have it in your hands a high-end mobile, a much more durable and complete element which offers you an excellent user experience, we are sure that this it will be your best choice.
Get link

Facebook

Twitter

Pinterest

Email

Other Apps