Get link

Facebook

Twitter

Pinterest

Email

Other Apps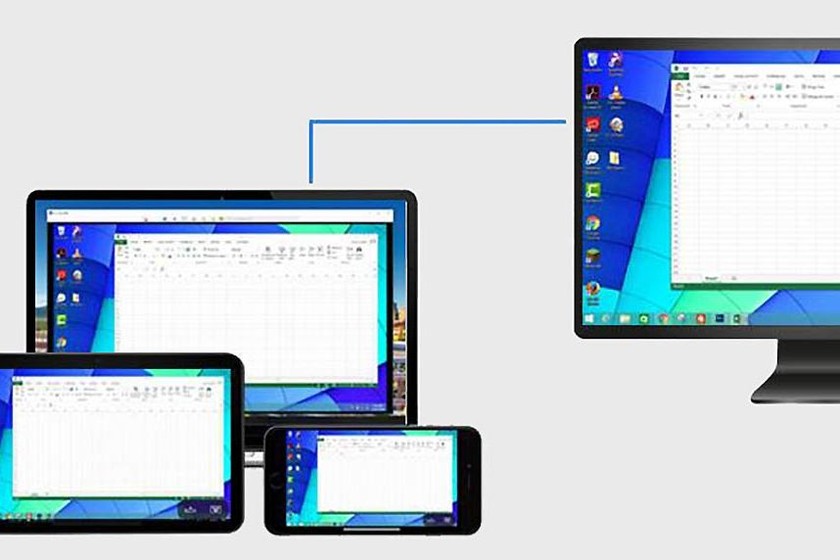 Do you want to expand the work area of ​​your computer taking advantage of the panel of your mobile? Well, it is possible: you can use your Android smartphone as a second screen. For multitasking, to watch videos while browsing from the computer ... It is a very practical way to take advantage of both devices.
That the screens of today's mobiles are huge no longer surprises anyone: what a few years ago could have been small tablets are now more or less normal phones. This may cause a size or weight problem, but thanks to that huge panel they are able to offer a pleasant multimedia experience playing movies and series. In addition, they can function as a second screen for the computer if you have the proper application. Let's see what those apps are.
Splashtop Wired XDisplay
The first app that we recommend is one of the most popular on Android, also one of those that offers the best compatibility between mobiles and computers. It is suitable for Android 4 and higher; with both Mac and Windows versions of your client. It is easy to use since it is enough to download the client for computers, activate USB debugging on the mobile from the developer settings and connect both devices with a USB cable. From that moment, and as long as there are no incompatibilities, you will have the extended computer screen on the panel of your smartphone.
Splashtop Wired XDisplay It has a free version with 10-minute sessions so you can check if it works on your computers. Once you have made sure, you can purchase the paid version for 7.49 euros.
Splashtop Wired XDisplay
Splashtop Wired XDisplay
Duet Display

[embed]https://www.youtube.com/watch?v=CCcCOnw2-zk[/embed]

Very popular application on iOS that has its version for Android. With it you can connect the mobile to the computer or use the phone as a second screen, both to duplicate it and to add continuity to the PC or Mac panel. It is compatible with Windows (10) and Mac (Mojave and higher), it works reasonably well, Allows you to use the Android touch screen and its use is very simple. It is one of the most recommended applications for the task we have entrusted to ourselves.
Duet Display does not have a trial version, so you will have to take a risk and, in the event that it does not work for you, return the application to Google for a refund. To use the dual screen you need the Android app and the client for your computer.
Duet Display
Spacedesk

[embed]https://www.youtube.com/watch?v=KnlGnaIFIRc[/embed]

Our third recommendation is an app that also allows you to extend the desktop of your computer or duplicate it on the mobile screen, although only on PCs: Spacedesk is not compatible with Mac computers. The app enables the connection using WiFi by default, so there is a certain risk of lag in operations (it is recommended to use USB tethering, WiFi Direct or a network cable). It is a very good application, although somewhat more unstable than the previous ones. However, it is best to try it to find out if it works for you.
Spacesdesk is a free application that is ad-free. You just have to install the app on your Android and download the client for Windows from the company's website. Pair both devices and you will enjoy the second screen on your smartphone or tablet.
Spacedesk


Share

How to use your second screen Android mobile for the computer, the best applications


Get link

Facebook

Twitter

Pinterest

Email

Other Apps