Get link

Facebook

Twitter

Pinterest

Email

Other Apps
Google that you can make your own 'Bugdroid' with just a sheet of paper, and although it seems easy it will take you 10 minutes ... Do you dare?
The good thing about an open platform like Android is that we certainly always have some curiosity to comment on, especially since Google loves to play with the names of the Android versions, with the associated dolls and figures, with the easter eggs in all its services and now with a simple wrapping paper that you were going to throw away after opening the presents of the Magi.
If you have already thrown them bad luck, but if you still have some wrapping paper and you dare to do it, from Google they want to teach us how to make our own Android figure, using origami techniques that seem simple but, be careful, they will take you about 10 minutes.
It has been in Android Police where we have met these designs by software engineer Lisa Nguyen Quang Do, which from the Google offices in Zurich and in videoconference with Seang Chau, vice president of engineering for the Mountain View company, build your own 'Bugdroid' origami explaining the process in detail so that we learn how to do it at home without too much effort.
The end result is the head of the iconic Android figure -We already know that Google cut off the body 'Bugdroid' in 2019 in the redesign of the brand-, created on paper in about 11 minutes and functional as a finger puppet to delight the little ones in the house.
If you want to do yours with the minimum complications, right here you have the full video and a link so you can print your copy in PDF with instructions: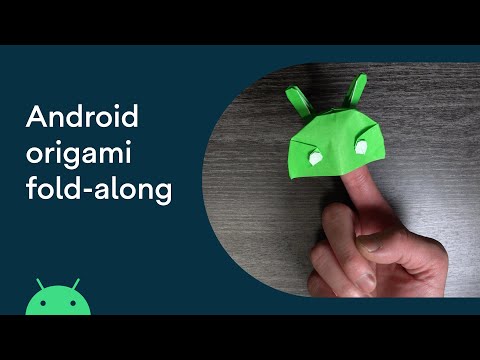 Get link

Facebook

Twitter

Pinterest

Email

Other Apps