Get link

Facebook

Twitter

Pinterest

Email

Other Apps
It is already offered in the Play Store by some third-party apps, but the double-tap gesture on the back will be native in Android 12 at least for Pixel mobiles.
Like it or not, Android phones take advantage of certain iOS improvements just as Apple takes advantage of some of the most successful implementations of the Google platform, so it's good to see how This transfer of news brings us features as interesting as this one that will arrive in Android 12 after multiple rumors.
And yes, friends, from 9to5Google they already point out that with Android 12 and at least on Google Pixel phones we will be able to see new ways of interacting with the device, starting with the double tap gesture released by Apple in iOS 14, along with other important options such as opening to other app stores, application hibernation or evolved multitasking.
It is not that it is something new, because Apple introduced the functionality already last year and Google's first steps with the double tap were noticed in the Developers Preview 2 Android 11, last summer, although finally Android 11 stable version did not include the option among its novelties.
We have even seen how some third-party developers picked up the glove, publishing shortly after in the Google Play Store free applications such as Tap Tap that directly implemented the double touch, without limitations and for everyone using the sensors of most devices, thus enabling the double tap gesture on the back on almost any Android mobile with accelerometer and gyroscope.
The most useful of iOS 14 and Android 11, free and on any mobile
Google had not forgotten and it seems that the double tap will come with Android 12
Be that as it may, it does not seem that the Mountain View giant has definitely forgotten about this option, in which they have continued working in silence until many media have leaked the news around a new suite room interaction call 'Columbus' as a development codename.
Apparently it will be available with stable versions of Android 12, and at least for Pixel smartphones yes will implement gestures like double tap on the back, as you can see in the video that follows, being able to customize actions: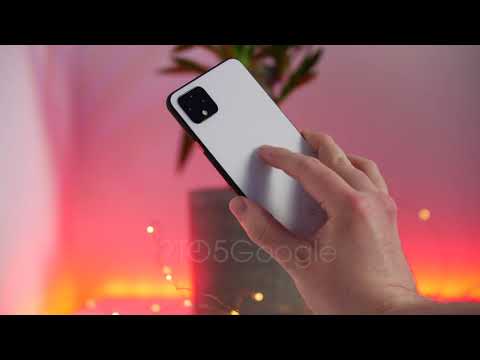 In fact, it is that Google works with options as important as starting the voice assistant to make any request or to execute customizable command routines, and even talk about the possibility of capturing the screen, control media playback with taps or April from the notification panel to the list of recent apps to multitask in a simpler and more intuitive way.
Obviously we don't have all the details of a functionality that continues in development, and that we will see in the successive versions beta or Developer Preview of Android 12, although everything seems to indicate that Google wanted to refine its operation before making it available to users.
In any case, it will be a configurable and deactivatable interaction method at the discretion of those who see it uncomfortable or sensitive to ghost gestures, so it is good that there are options as useful as this and that we can choose if we want to use it ... Let's see if it is confirmed in February with the first DP1 of Android 12!
5 changes you will see on your mobile the next time you search on Google
Get link

Facebook

Twitter

Pinterest

Email

Other Apps